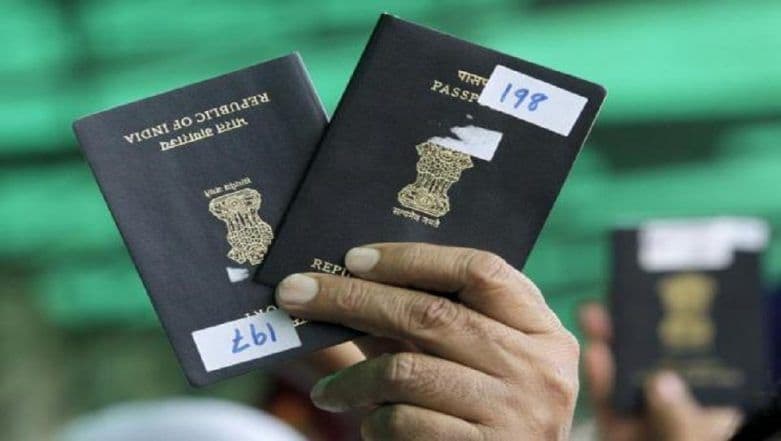 New Delhi, April 4: The Ministry of External Affairs has now decided to do the police verification after the passport is delivered to the applicant. The Ministry has also stated that the verification would take place at no extra cost. This move, would, however, speed up the process of issuing passports to individuals across the nation. Police Verification (PV) has been an integral part of Passport issuance process since its inception.
The modalities of police verification have undergone various changes from time to time, whereas the principles have remained the same i.e., ascertaining the applicant's identity, citizenship, and absence of criminal antecedents.
Under the Passport Seva Project, the Ministry of External Affairs has streamlined Police Verification System for passport issuance by digitally integrating 685 of 731 Police Districts in the country. This has led to overall reduction in the number of days taken to complete police verification process.
As per reports, the ministry has introduced the Out-Of-Turn Passports for normal first-time applicants. The new decision was introduced after the ministry received a feedback and complaints from citizens that police verification was time-consuming and led to delays in the issue of passports. There were also complaints of the police personnel demanding bribes.
Under the newly launched scheme, no proof of urgency will be required to be submitted. Regional Passport Officer Bharat Kumar informed that the passport will be issued first and police verification is done later. While stating that no additional charges would be levied, he also added that appointments will have to be sought through normal channels and not tatkal.
Reports state that at the Passport Seva Kendra (PSK), the official in charge would decide, based on the documents submitted, whether the services should be speeded up or should go through the normal course of prior police verification.
In August 2017, Union Home Secretary Rajiv Mehrishi had said the Crime and Criminal Tracking Network and Systems Project (CCTNS) is expected to link with the passport service of the Ministry of External Affairs and it will replace physical police verification for passport applicants with online verification in a year. "Police in some states are already using CCTNS for passport credentials. Police will be given handheld devices to go to an applicant's address and his or her details will be uploaded to the network. It will minimise contact with police and reduce time," he told reporters.