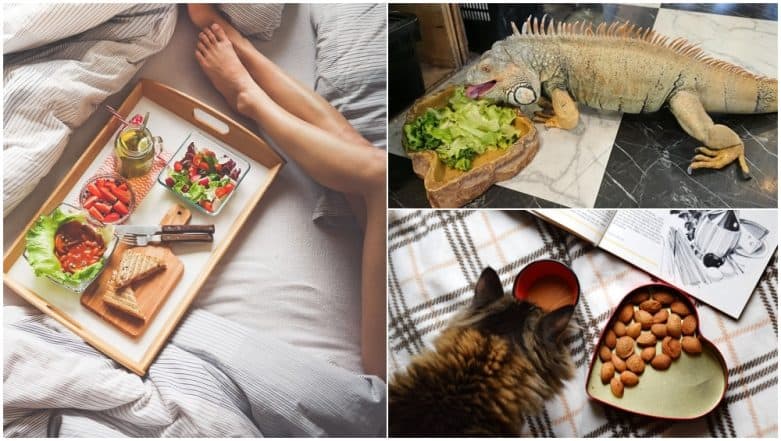 Japan is a wonderful country, known globally for its technological advancements and of course the Sakura blooms. The country of the rising sun offers a wonderful contrast between the old and the new. But one of the quirkiest things here are the cafes. Japanese cafes make up for some of the most unique experiences you will have and if you are up for the quirks, then you should definitely plan a trip here. While you can always enjoy a trip during the Cherry blossom season or visit the beautiful snowcapped Mt. Fuji, the cafes of the country are a sight to behold too. On today's Travel Tip of the Week, we list down some of the weirdest cafes in the country.
Weirdest Cafe in Japan That You Should Visit At Least Once
Animal Cafe
View this post on Instagram
If you are an animal lover, there are many spots in the capital city Tokyo that you can visit each day and be close to an animal of your choice. We are not exaggerating, as Japan has cat cafes, goat cafe, hedgehog cafe, owl cafe etc. Besides, there is a cafe where you can interact with penguins too. So for a true animal lover, there are so many cafe options to choose from.
Reptile Cafes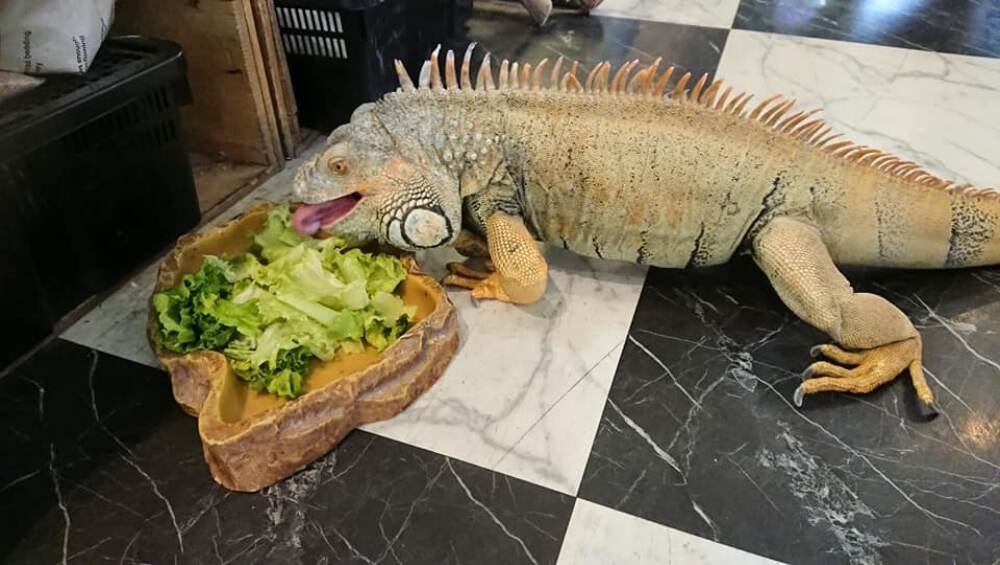 If you love creepy crawlies, in Japan, there are cafes with reptiles too.  Lizards, tarantulas, chameleons, snakes, spiders and several species of reptiles are kept in enclosures. A customer can get them at the table, play and caress them while eating their food. And these cafes are in great demand, so there are several coming up in different parts of the country.
Jail Cafe
The Lockup as the name suggests is a jail-themed cafe located at different places in Japan. This place which offers a dining experience within a jail is not less entertaining and more terrifying. The host here comes dressed as a police officer and handcuffs the visitors. The restrooms has a spooky look and there are some dressed as monsters that may chase you around.
Vampire Cafe
View this post on Instagram
If you love everything spooky and are intrigued by blood-sucking vampire tales, then Vampire Cafe in Ginza is just the place for you. The interiors are custom-made to suit the theme, with skulls, potions, skeletons and bats design all over. They take extra effort to add these elements to their food as well. To enjoy more of the spook, you can visit it right before the Halloween season. It is a Goth restaurant and the waiters here are also dressed as vamps.
Cuddle Cafe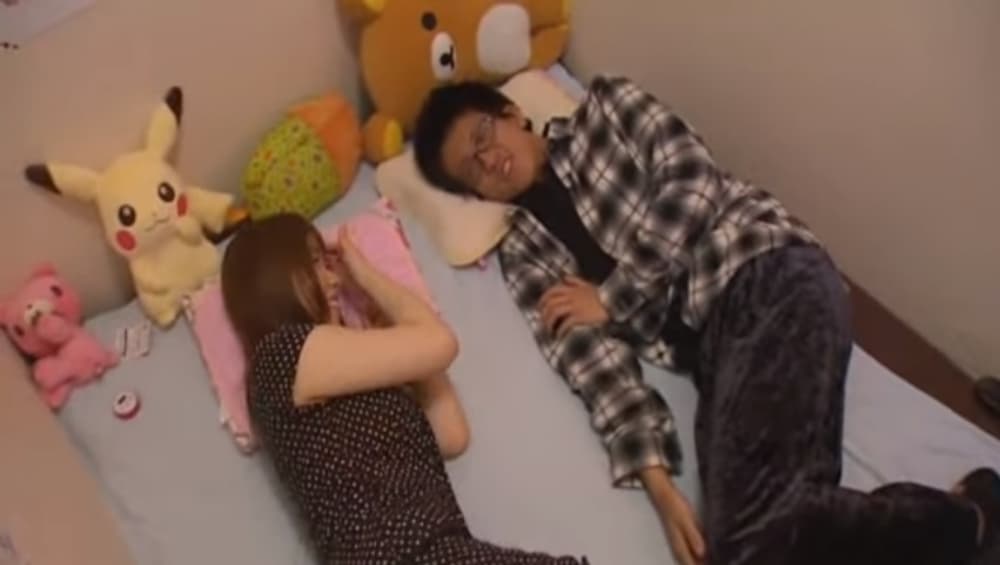 If you are a lonely, single traveller, then cuddle cafe called Soineya could be your respite. Started in the year 2012, it is Japan's first "co-sleeping speciality shop," where customers pay and get to sleep in the arms of a beautiful girl. Well, its only cuddling and no strings attached so don't get any ideas. According to Soineya's description, they offer patrons "the simple and ultimate comfort of sleeping together with someone."But of course, it comes at a cost. The rates start from 3000 Yen for 20 minutes to about 50,000 Yen for 10 hours!
Maid Cafe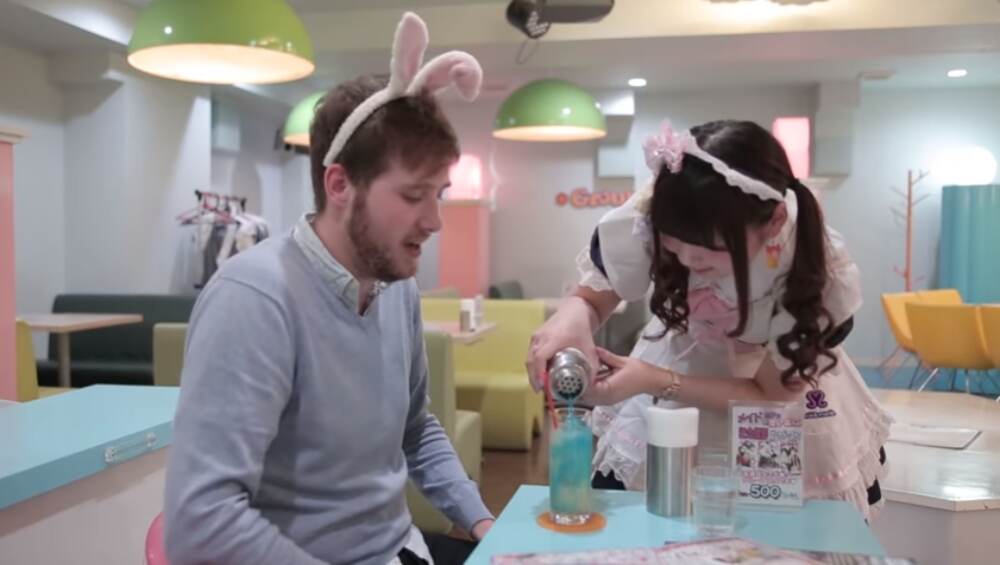 These are a subcategory in the many cosplay cafes that are present in Japan. The maid cafes are among the oldest themed restaurants, first of which were established in 2001. In maid cafes, the waitresses dressed as maids act as servants for the customers. They welcome all customers and in some cases, have even spoon-fed the customers. The concept has also expanded overseas to countries like China, South Korea, Taiwan, Thailand, Australia, Hungary, the Czech Republic, Mexico, Canada, Brazil, and the United States.
We have listed just a few of the weird cafe ideas that exist in Japan. Since anime and cartoons are a big hit in the country, there are dedicated cafes for several characters. So while you will also see a Hello Kitty cafe, there are also Ninja-themed cafes. Since the country is known for its robotic technology, there is a restaurant here that has proper functioning of robots as servers. So if you love exploring cafes, then you should plan a trip to Japan, to gather some of the unique ones here.