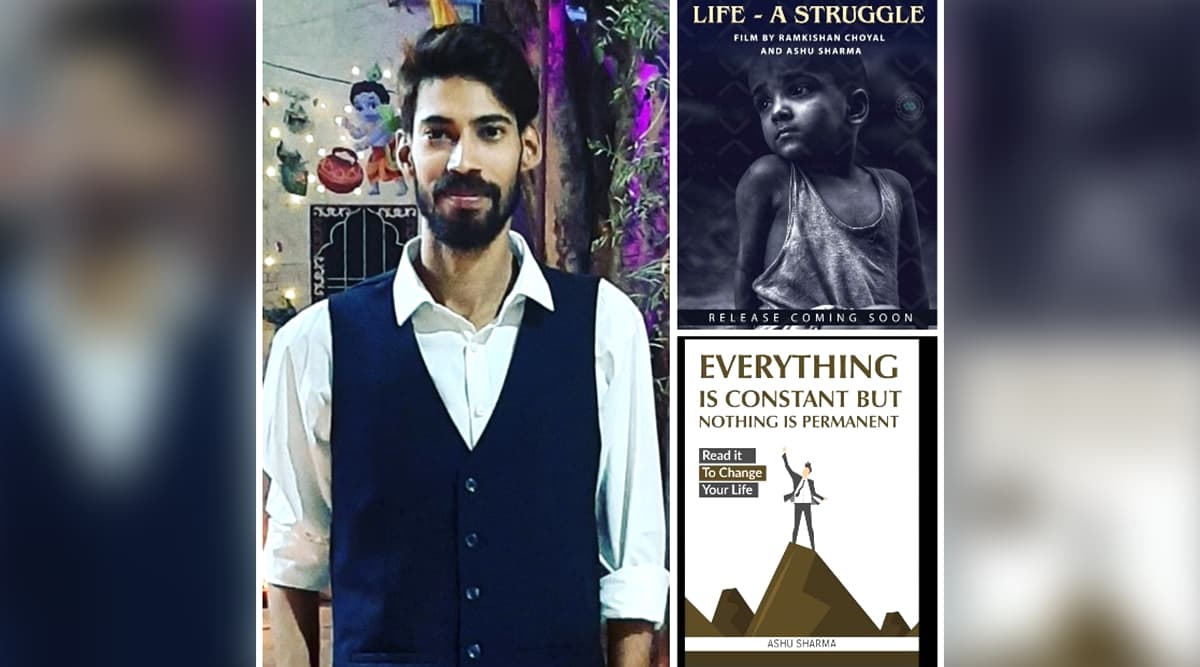 The beginning of any story starts with a dream and without a direction. It is only those who persevere that find true happiness and joy of life. Fighting through and knowing what you want may not take you to your dream initially, but in time everything falls into place.
"Knowing yourself is the beginning of all wisdom."- Aristotle
The story of a young Entrepreneur and Author, Vishnu Kumar Sharma AKA Ashu Sharma, started like most young enthusiasts and self-made person's journey, with a dream and out of nowhere. When he wasn't really looking, his life's destiny happened, and he hasn't stopped since then.
Slow And Steady Start
Born on 16 Feb 1992, Alwar, he grew up in a middle class family. he spent his childhood in Naraynpur, Alwar, where he went to Narayanpur bal Bharti Public school and he has done MSC from KCRI College, Alwar.
Like other children he was also a cricket loving kid in his childhood and wanted to represent Indian cricket team but not every time what we think can be done so he started taking interest in Photography and book writing.
The Quest To Conquer
When Ashu found online things like stock Market, blogs etc, he studied them on the platform, enjoying and learning at the same time. His fascination, unlike most people of his age who would spend time watching music videos or funny pranks, was to research and learn about people who came from nowhere and succeed in their lives. He was attracted to the Zero to Hero stories and found himself watching one story after the other.
"People often say that this or that person has not yet found himself. But the self is not something one finds, it is something one creates." – Thomas
While he was writing his first book, he was inspired to become somebody her family would be proud of. He was motivated and filled to the brim with newfound inspiration. As life would have it, encouragement and chances strike when they are least expected, Ashu had stumbled upon his ticket to success and his goal in life. He is also a filmmaker
In an interview Ashu said that he is most inspired by his Grandfather and his elder brother and they used to motivate him in his each and every decision but that was heartbreaking when he lost his grandfather who supported him each and every time. After some time he was suffering with anxiety disorder but he never stopped in fighting for success and he published a book named "Everything is constant but nothing is permanent" also is started making a film named "Life: A Struggle"
He was also morally supported by his friend Napur Bhandari. He also struggled in his start-up in which he has to convince Doctors, to reach the audience, to manage the team and also getting funds is the biggest challenge but he succeed and named his start-up as Cureme.Online .
He Believe that positive attitude is the only key to success and always trust on ourselves, he also used to listen to Gyanvatsal Swami and remember his Grandfather's Journey which makes him for confident towards his work.
His life was changed when his Grandfather died but because of his efforts and fighting attitude, he struggled and accepted whatever the result he got and improved it better. His life is motivating to those people who are suffering from anxiety depression. Currently he's been working on his upcoming film based on social awareness.