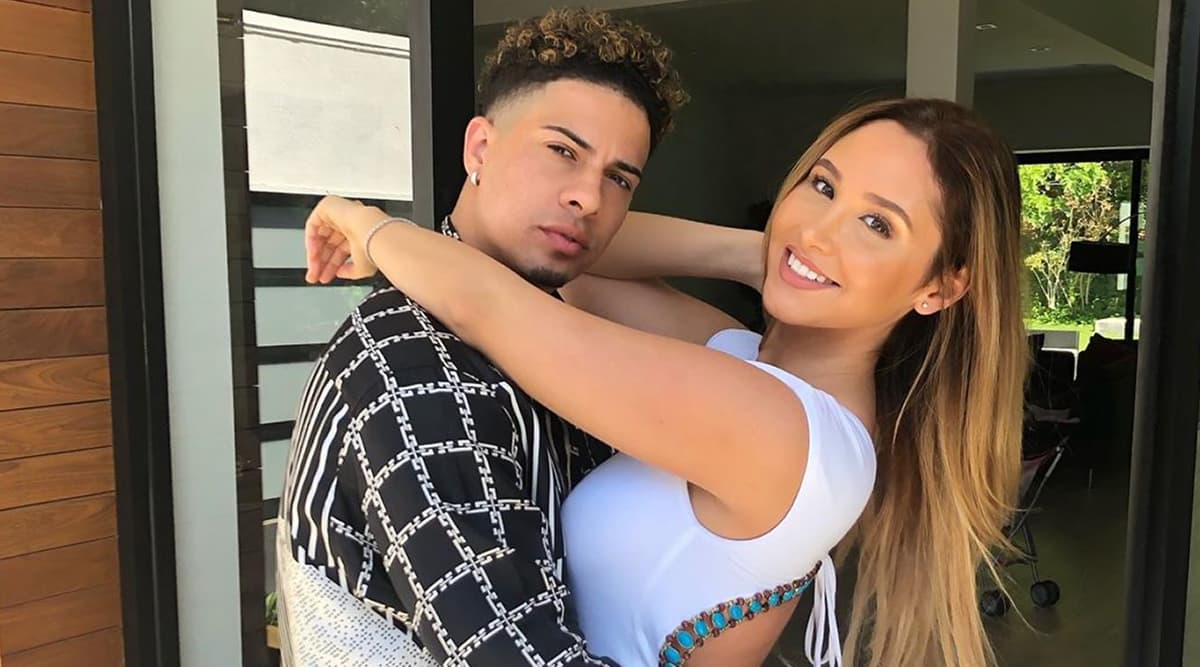 Catherine Paiz, who forms one half of the much discussed Ace family, took to social media on Monday, October 14, 2019, to make her stand clear on rumours and talks of infedility doing rounds related to the celebrity couple on various platforms. The step by Catherine comes after several Canadian YouTubers posted videos and screenshots claiming to be proof of the couple's infedility. The most recent screenshot doing rounds on social media claims to be a chat between Catherine and Kenye West. Serious allegations of rape and molestation have been levelled against Catherine Paiz's husband Austin McBroom. Ace Family Dirty Scandal Exposed! Who Are Austin McBroom and Catherine Paiz? Know Everything About The YouTubers and Ace Family's Net Worth.
Catherine issued a tweet and expressed confidence in her relationship with husband Austin McBroom. In her tweet, she blamed people for trying to create a misunderstanding between her and Austin. She also targeted the people who believe in such rumours and ended her tweet with "Can't break us, ever." Ace Family YouTube Creator Austin McBroom and Father Exposed for Molestation and Rape by Cole Carrigan in a Shocking Video.
Read Catherine's Tweet Below
I don't know who's worse? The person who photoshops conversations OR the people who believe it? NEXT. Can't break us, ever. 🤷‍♀️ pic.twitter.com/PyTqKwI3ux

— Catherine Paiz (@CatherinePaiz) October 15, 2019
Austin McBroom is a former basketball player from Eastern Washington. He played college basketball as a guard with the three different teams. He quit being on the field and now is famous as a YouTuber. He is engaged to Catherine and the couple has two daughters. In one of the videos, Catherine Paiz revealed that she didn't think they would last this long.
The Ace Family is a YouTube channel run by Austin McBroom, Catherine Paiz and features their daughters Elle and Alaïa. ACE stands for Austin, Catherine and Ella. They launched their YouTube channel in 2016 and now have more than 17 million subscribers. They usually make prank videos on each other.