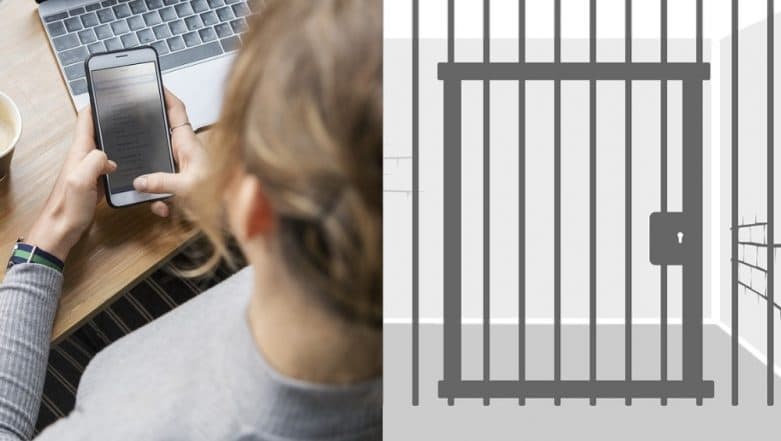 A British woman has been arrested in Dubai for calling her ex-husband's new wife a 'horse'. Laleh Shahravesh was arrested at a Dubai airport where she was attending her former husband's funeral. The 55-year-old has been arrested over her Facebook comments on her husband's second marriage pictures in 2016. She will face upto two years in jail and a fine of 50,000 pounds for the insult.
She was reported to authorities in 2017 and is currently on bail in a Dubai hotel, while her daughter returned to the UK alone. According to Sky News, the woman who complained to the authorities is now willing to withdraw the case giving hope to Shahravesh. She was quoted as saying, "One of the last messages he [Pedro] tearfully gave me before his death was that he deeply loved his daughter. 'I am willing to withdraw this case to honour my husband's love for his daughter'."
In Dubai, defamatory statements on social media attract fine and imprisonment. Reportedly, campaign group Detained in Dubai, Shahravesh was married to her ex-husband for 18 years. The couple had stayed in UAE for sometime after which she returned to Britain with her daughter. Her husband stayed in Dubai and later they got divorced. Following which the man remarried in 2016. Seeing the pictures on Facebook, she posted two comments in Farsi, including one which said, "I hope you go under the ground, you idiot. Damn you. You left me for this horse." Husband Files For Divorce, Says 'Wife Doesn't Take Bath'.
According to the campaign group, Shahravesh's ex-husband's new wife, who lives in Dubai, reported the comment. Radha Stirling, the Chief Executive of Detained in Dubai, told BBC News that both her organisation and the Foreign Office had asked the complainant to withdraw the allegation, however, she had refused. She added saying, "The decision seems quite vindictive really." Dubai Court Charges Indian Man for Groping Woman Walking Alone at Night.
Following the incident, Shahravesh's 14-year-old daughter, Paris, has written to Dubai's ruler Sheikh Mohammed Bin Rashid al-Maktoum requesting her mother's release. Shahravesh along with her daughter went to UAE to attend the funeral of her husband who had died of a heart attack on March 10.
In the letter to Dubai's ruler, Paris said that her mother had been forced to sign a statement by police that was "written in Arabic, which she did not understand". She added, "I cannot emphasise enough how scared I felt, especially after losing my father just a week before, as I was having to worry about losing my mother as well."