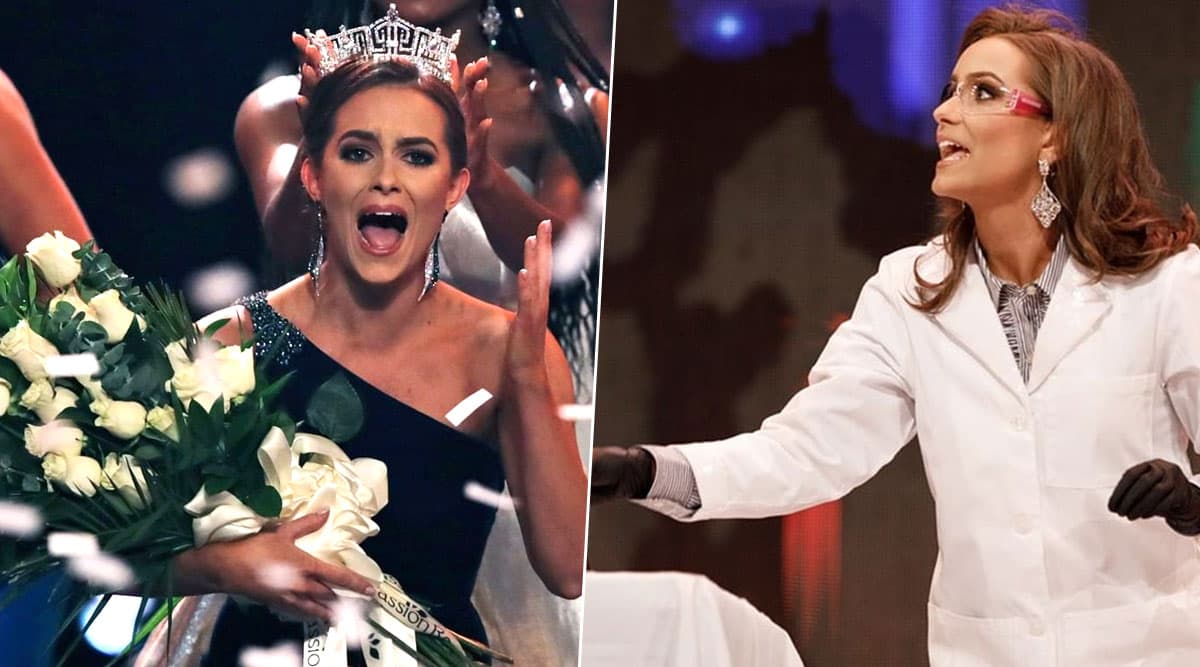 A biochemist and a Miss America title? Now that's a woman of 2020! This proud Miss Virginia and now Miss America, Camille Schrier is a biochemist in Virginia has won the Miss America 2020 pageant and the internet has totally fallen in love with her. The beauty queen of America performed a live science experiment and managed to defy stereotypes of the contest as she had intended to. The 24-year-old won the judges' hearts after performing a chemistry demonstration in the talent show wearing a lab coat.
To win the contest, Camille Schrier defeated around 50 women and emerged as the deserving candidate to take the crown home. The pageant's finale took place in final in Uncasville, Connecticut. Ms Schrier won a scholarship of $50,000 (£38,000) and a one-year role as Miss America. The powerful woman has taken over the internet and people cannot stop praising.
See Pic Of The Miss America 2020 Crowning Moment:
View this post on Instagram
Last year, in a bid to end sexism, the Miss America beauty pageant's organisers announced they will scrap the bikini segment from 2018 edition. The competition would focus more on the contestants' talents, intelligence and ideas.
Here's Another Picture of her performing an experiment live:
View this post on Instagram
Camille Schrier told the audience during introductions that she plans to get a doctor of pharmacy degree at VCU, in Richmond, Virginia. The beauty queen already has undergraduate degrees in biochemistry and systems biology from Virginia Tech. Miss America 2019 was Nia Franklin. On June 5, 2018, it was announced that Miss America contestants would no longer be judged based on their physical appearance. It was said that the event would be considered a competition, rather than a pageant.