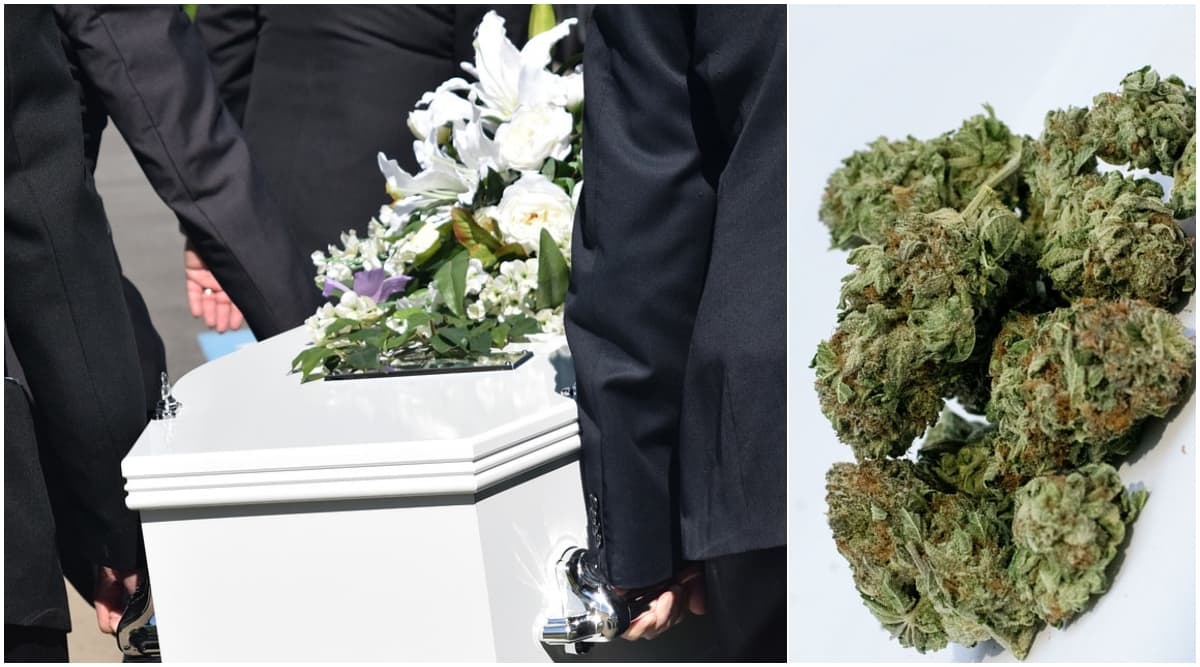 A funeral supposed to be an all serious event which sees a sombre atmosphere turned out to be a big blunder when the guests got high on cannabis cake! While it may seem funny at first, but it wasn't as almost 13 people had to go for medical treatment due to the effect of the weed-laced cake. The bizarre incident took place in Germany where eating a cake and coffee after a funeral is among the common customs. Georgia Mother Orders Disney-Themed Cake For Daughter Who Likes 'Moana', Bakery Mishears it For Marijuana (See Pic).
All of the guests attending a funeral in Wiethagen went to a restaurant together where they were handed out pieces of a cake laced with weed! The owner herself was unaware that it was a weed cake. Her daughter had placed the cake in the fridge for another occasion but it ended up consumed by the mourners. The effects were soon felt as 13 people experienced extreme nausea. They had to be given medical treatment. Police are now on the lookout for the restaurant owner's daughter regarding this matter. Grandfather Pulls Off a Funny Prank at His Funeral Leaving His Mourners Laughing Out Loud (Watch Video).
The mourners ended up with more sickness than the sobriety of the funeral they attended. This incident reminds us of the time when a grandad had got in a weed cake as a feeling of gratefulness to the nurses who treated him. In this case too, the grandad was unaware of the cake having cannabis and after having the cake, the nurses were too relaxed.
A recent such mishap of a weed-laced cake took place in South Yorkshire after group of 15 metal detectorists fell sick after eating a cake offered by a stranger. A certain man celebrating his 50th birthday offered them cake slices. Unaware that it was mixed with a psychoactive drug, they all started singing and dancing as an effect of the drugs.