A school in Northern England was termed 'Hell on Earth' on Google Maps recently. Hornsea School and Language College in East Yorkshire appeared on maps as 'Hornsea Prison & Hell on Earth'. A prankster is believed to have made the changes in the Google Maps. Students in and around Hornsea attends Hornsea School and Language College which was founded in 1958.
As the news went viral on social media, the school issued a statement saying that the unauthorised listing had been removed since then. Google Maps lets anyone suggest places but it must be verified by the business owner to appear so. In this case, the name was accepted after which it appeared on the maps as 'Prison and Hell on Earth'. The school also said that they know the identity of the person responsible for the prank. The entry was thereafter changed from the markings on the map. Swastika Symbol on Google Maps? Don't Panic! Icon Denotes Buddhist and Hindu Temples & Places of Worship.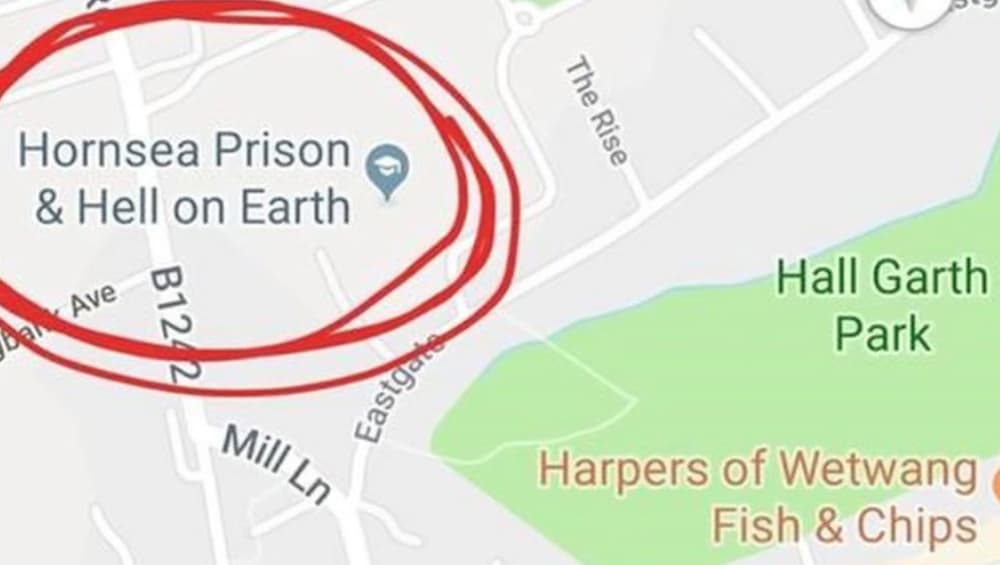 BBC quoted Headteacher Steve Ostler as saying, "We recommend that all schools take ownership of their Google map icon to prevent any copy-cat behaviours." A Google spokesperson was quoted as saying, "Allowing users to suggest information provides comprehensive and up-to-date info, but we recognise there may be occasional inaccuracies suggested by users. When this happens, we do our best to address the issue as quickly as possible."
While the label was changed to the school's original name on Google Maps, the school's Facebook page still referred to it as East Riding school as 'Hornsea Prison & Language College. It was later changed. There have been various instances in the past when miscreants changed the name of institutions and other public properties to name of their choice.