Selena Marie Gomez is a household name and one of the sought after American singer. She is also an actor and producer. Selena Gomez started her career early by appearing on the children's show Barney and Friends. She starred in many such shows but it was her first lead single 'Come & Get It' that made her popular. In 2009, she released her debut album Kiss and Tell. Following that, she climbed the ladders of success with some of the top hits being Boyfriend, Kill Em with Kindness, Good For You, We Don't Talk Anymore among many others. As Selena Gomen turns 28, we bring to some of her most popular quotes. She has been quite outspoken about various things and never let anything stop her from chasing her dreams. Selena Gomez's Latest TikTok Video Is Cute and Goofy.
Selena Gomez was born on July 22, 1992, in the United States to Mandy Teefeya and Ricardo Joel Gomez. After becoming established as a singer, she went on to win numerous awards at the same time garnering fans across the world. In 2014, Selena was diagnosed with the auto-immune disease lupus and also had to go through a kidney transplant in 2017. She went through various highs and nows which often came as a result of popularity. Her latest work Rare released in January 2020 is the third Number One album on the Billboard Charts. Meanwhile, here are some of her quotes that are inspiring to the core. Movies to Podcasts, Selena Gomez Shares Her Feel-Good Quarantine Binge-List! (View Pic)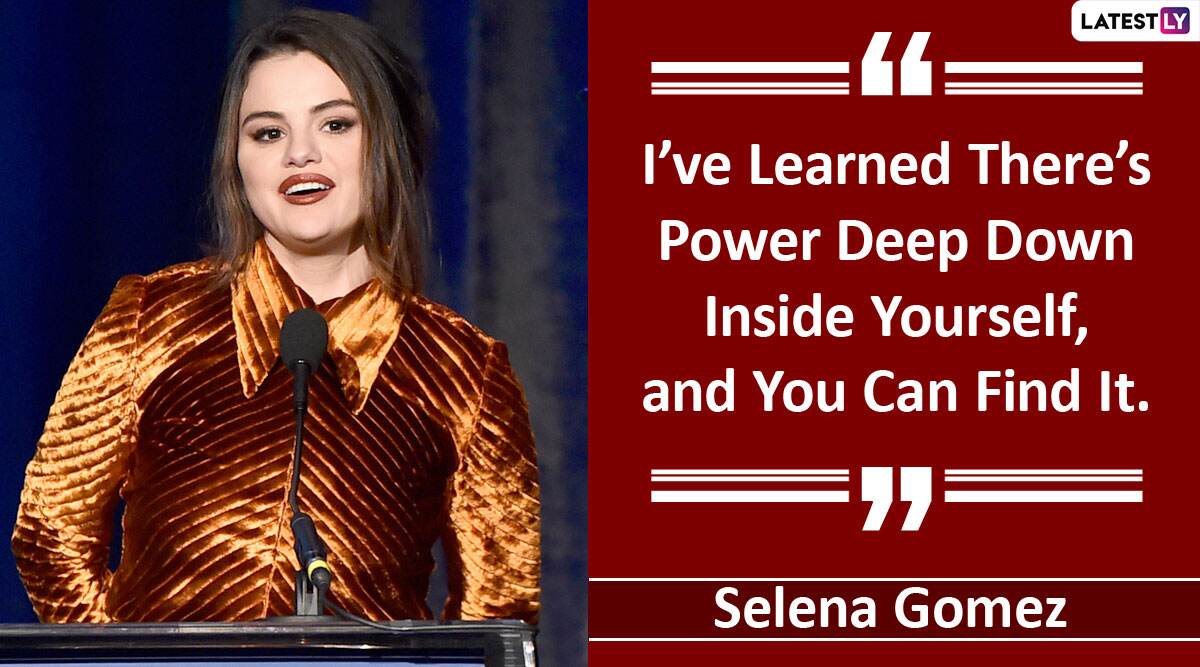 Quote Reads: "I've Learned There's Power Deep Down Inside Yourself, and You Can Find It."
Quote Reads: "I Promise You That Each and Every One of You Is Made to Be Who You Are and That's What's So Attractive and Beautiful."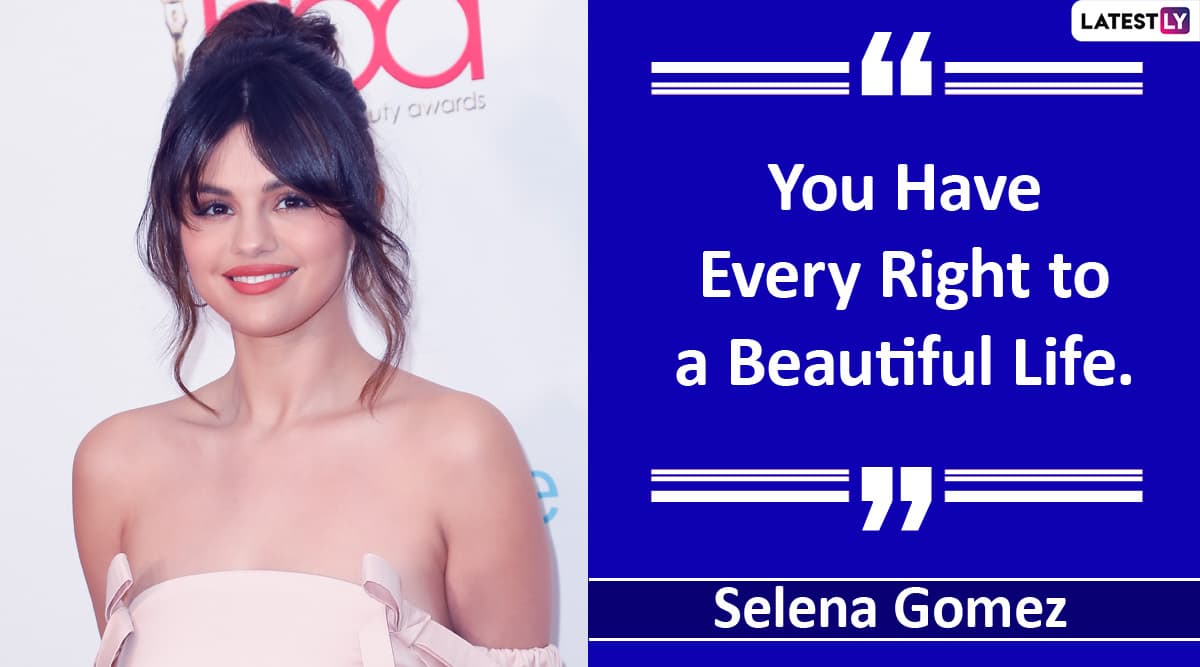 Quote Reads: "You Have Every Right to a Beautiful Life."
Quote Reads: "I'm Going to Hang Out With People, and I'm Going to Explore Myself, and I'm Okay With That."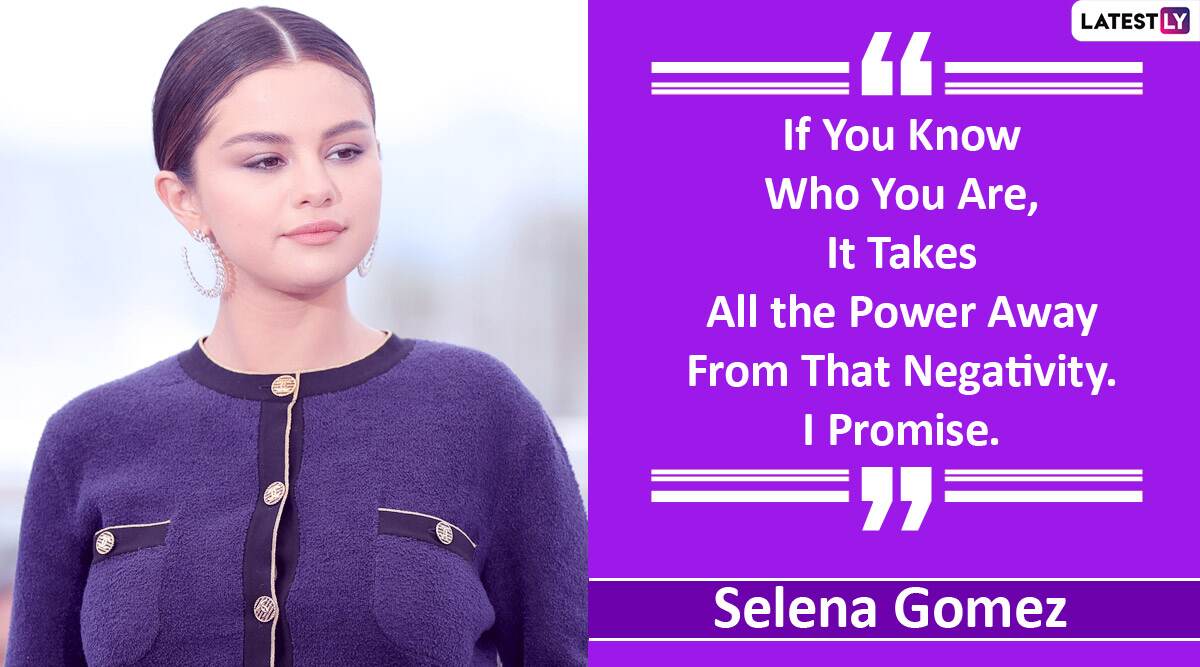 Quote Reads: "If You Know Who You Are, It Takes All the Power Away From That Negativity. I Promise."
Selena's fans are known as Selenators who ensure their Queen is in the buzz all the time. While being one of the tops followed stars on Instagram, it is said that she has not installed the app on her phone as she likes taking breaks from social media. As she turns a year older, we wish you a very Happy Birthday, Selena Gomez!
(The above story first appeared on LatestLY on Jul 22, 2020 05:00 PM IST. For more news and updates on politics, world, sports, entertainment and lifestyle, log on to our website latestly.com).