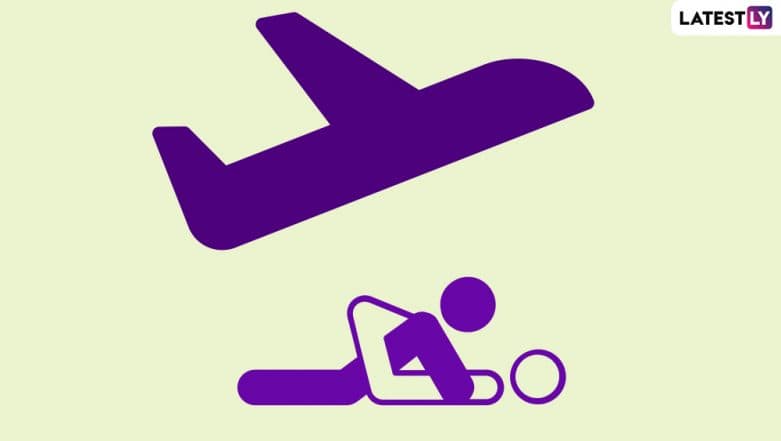 Sex in public or sex on a plane could be a fantasy for some but it can turn into an awkward situation for others around. Passengers on a flight from Dublin to Turkey last weekend had to experience a nightmarish situation when a horny couple could not hold onto their desires. A man and his girlfriend allegedly engaged in sexual activity on the aisle of the plane. To make it worse, there were kids around, which had the parents really looking where to go and what to do while they faced such an awkward situation in the middle of the air. US Millionaire Has Sex With Minor Girl After Putting Private Plane on Autopilot, Arrested.
As per reports in Dublin Live, the man is also said to have urinated on the aisle. The couple made several attempts to go to the bathroom together. But since they were denied repeatedly, they didn't give two thoughts about 'doing it' in front of others. And the couple got a bit aggressive in their actions too! A disgusted passenger quoted in the same report said, "Never in my life did I ever witness something like this. A woman with her child asked him to stop and his reply was God gave him a d*** to use it." The local police greeted the couple as they landed in Turkey's Imzir airport. Witnesses say the man even headbutted his girl when their flight landed. Couple Caught Having Sex on Mexico-Bound Flight, Husband & Wife Shares Explicit Footage! Watch Viral Video.
Others on the flight were quiet disgusted with their act. A woman with her kids shifted from her place and moved to the stewards' seats. The curtains will pulled up to avoid more awkwardness. The report further states that the Turkish police took the man away. The couple was released later and spotted near a hotel later by other passengers on the flight.