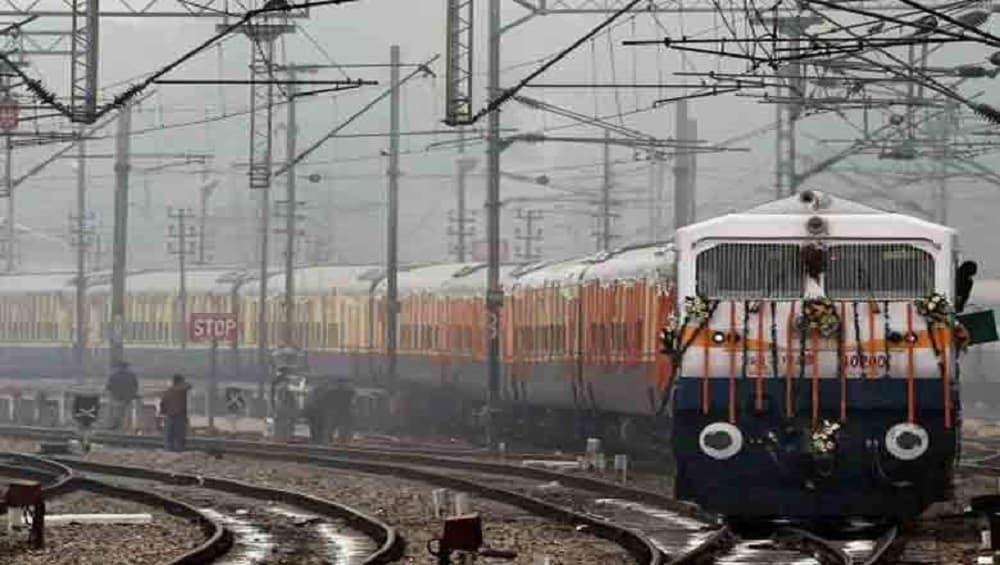 Ashok Nagar, October 22: In a bizarre incident, a man was found lying on railway tracks in Madhya Pradesh's Ashok Nagar. Till the time police were informed, three trains had already passed over him. When the cops went near him, the man suddenly came to senses and said "papa aa gaye (father has come)," reported India Today. According to the cops, the man, identified as Dharmendra, was drunk. Drunk Man in UP Provoked to Play With Live Snake, Dies After Eating It, Video Goes Viral.
According to the report, a train driver alerted the police about a body lying on tracks. Till the time they reached, three locomotives had already passed over his body. Initially, the cops thought that Dharmendra was dead. However, when they arrived he suddenly woke up and said that his father has come. Drunk Man in Telangana Kisses and Hugs Cop During Bonalu Festival in Hyderabad, Watch Video.
After questioning and investigating, cops learnt that Dharmendra was drunk. He was so much intoxicated that he had no idea he was lying on tracks. He was also black about three trains passing over him. Police said that the man had fallen asleep on tracks two-kilometre away from Ashok Nagar railway station.
Meanwhile, being drunk and travelling can also be dangerous. On October 16, a 30-year-old drunk man died when he got stuck between a platform and a train at Telangana's Nampally station. According to cops, the man was under the influence of alcohol and fell between train and platform while boarding it.