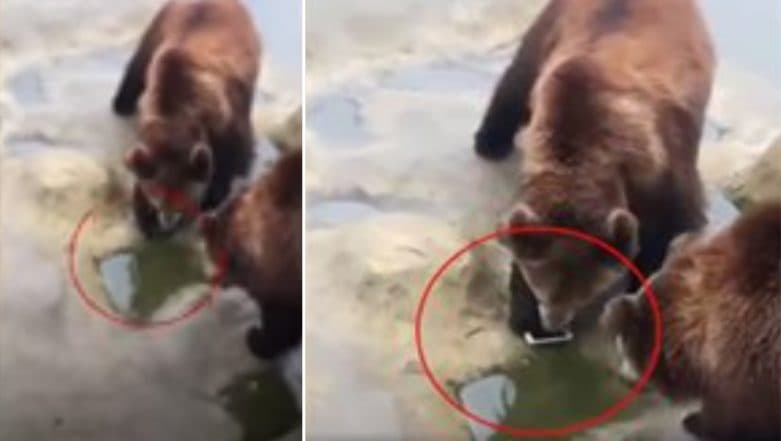 How many times have you thrown the chocolate into the dustbin instead of the wrapper? If that is a yes, welcome your master, because this person just threw an iPhone into a bear enclosure instead of apples. Yes, that's exactly what happened to a man feeding bears at a Yancheng Wildlife Park in China's Jiangsu Province. The video of the incident was captured by someone visiting the park and shared it online. The clip has gone viral with people saying how they often absentmindedly discard things into the trash.
The man was aiming to throw apples and carrots to feed the bears, but ended up throwing something quite expensive. The mini heart attack he would have got after realising he just dropped his phone would have been terrible. He was enjoying a ride on the skywalk when he accidentally dropped his iPhone to the ground. Brooklyn Prisoners, Anti-natalist Raphael Samuel, Failed Boiling Water Challenge: 7 Videos That Went Insanely Viral This Week.
Watch the video below:
And the video shows one of the bears actually trying to chew into the phone. It later takes the phone in its mouth and walks away. One of the comments on the video reads: 'He bearly got his phone back.' Fortunately, the park authorities helped him revive the phone. As the video went viral, people called it the most expensive way to feed. According to Daily Mail, the zoo released a statement after the incident that reminded visitors not to feed the animals. "The tourist had been trying to feed the bears with apples and carrots when he accidentally threw his phone out," the statement said.