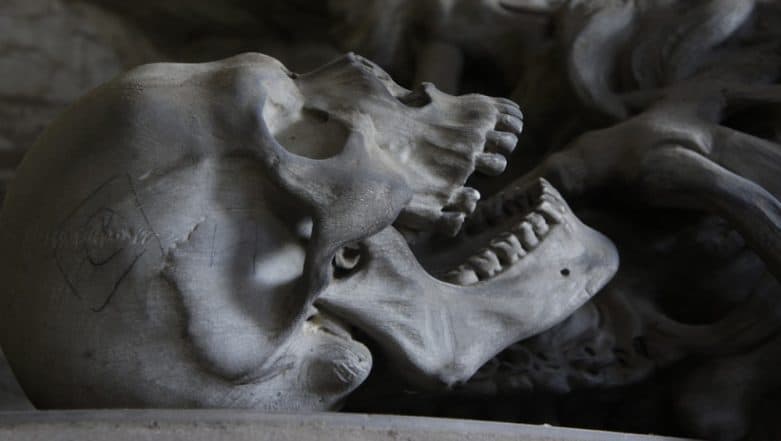 A woman in Michigan went much ahead of popular phrase 'till death do us apart' and continued living with her dead boyfriend. Angela Shock, a 49-year-old woman did not report about the death of her 61-year-old boyfriend for about a month. She continued to stay with the dead body and when the family members approached the police about him being missing, the police discovered his dead body in her house. The woman is now charged for hiding the death of her boyfriend. Sex With Ghost? New Zealand Woman Claims She is Making Out with Her Dead Boyfriend's Spirit.
The family of the 61-year-old expressed concern about his whereabouts and since there was no news from him, they approached the police. The police visited Angela Shock's house on Harrison Street and they could smell a decomposing body. Just by the front door, they found the man's body sitting in the chair. The girlfriend informed them that he has passed away a few weeks ago. While she continued to live there with his dead body decomposing, she was also using his bank card. Uttar Pradesh Shocker: Sisters Found Living With Dead Body for Nearly 10 Days in Varanasi.
Captain Chad Tolstedt of the Monroe Police Dept told News Now, "She wanted to continue to stay in the apartment. He also received some benefits through the banks. [She stayed] there, so she had a place to stay." They informed the boyfriend passed away about a month ago. The police also said that there was no foul play but he died due to some medical issues. She is now accused of concealing his death. Shock also has a past police records. She was charged with stalking, breaking and entering and destruction of property. There was also an arrest warrant against her for failing to appear in court on charges of domestic violence.