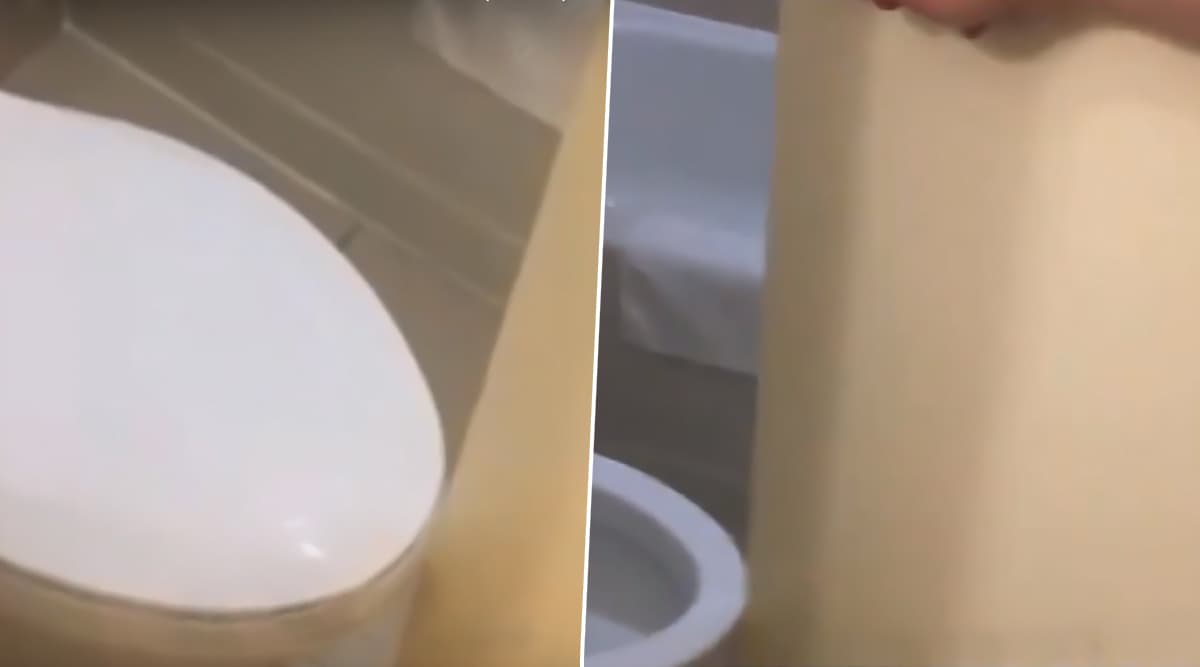 A couple staying at a Hilton Hotel in Fort Wayne, Indiana, could not believe their eyes, when they discovered the toilet door could not close. The ridiculous bathroom construction is making it impossible for the door to shut. So no pooping privacy at this hotel! The guests were startled at the discovery. According to media reports, the couple showed off the hotel room, they checked in and were very much pleased with a view of the city below. The moment, they went to record the bathroom area, they were shocked to see the door cannot be closed. All thanks to the toilet basin, which is too oval and stuck out, that does not allow the door to close. The video showing the major flaw has gone viral on social media. What Can You Take From Hotel Rooms? Ixigo Shares a Perfect Explanatory Video as Clip of Indian Family Stealing From Bali Hotel Goes Viral. 
It is difficult to get a perfect stay-in, while holidaying. The advent of online websites and apps aim to reduce the difficulty of booking hotels among travellers. But not always, you land up at perfect places. And so happened with this couple. They were quoted in media reports saying, "My boyfriend discovered the bathroom door wouldn't shut because the new toilets they installed during a recent renovation were too oval and stuck out."
The viral video shows one of the guests trying hard to close the bathroom door, but only failed. The woman visitor can be heard saying, "What are you supposed to do with that?" Well, nothing! It meant the door had to remain open.
Watch Video:
This is not the first time that guests at Hilton Fort Wayne had complained. In the past as well, customers took to TripAdvisor to share their experiences with the hotel's bathroom. Although they agreed their rooms are attractive and clean, but the restroom had the biggest flaw.