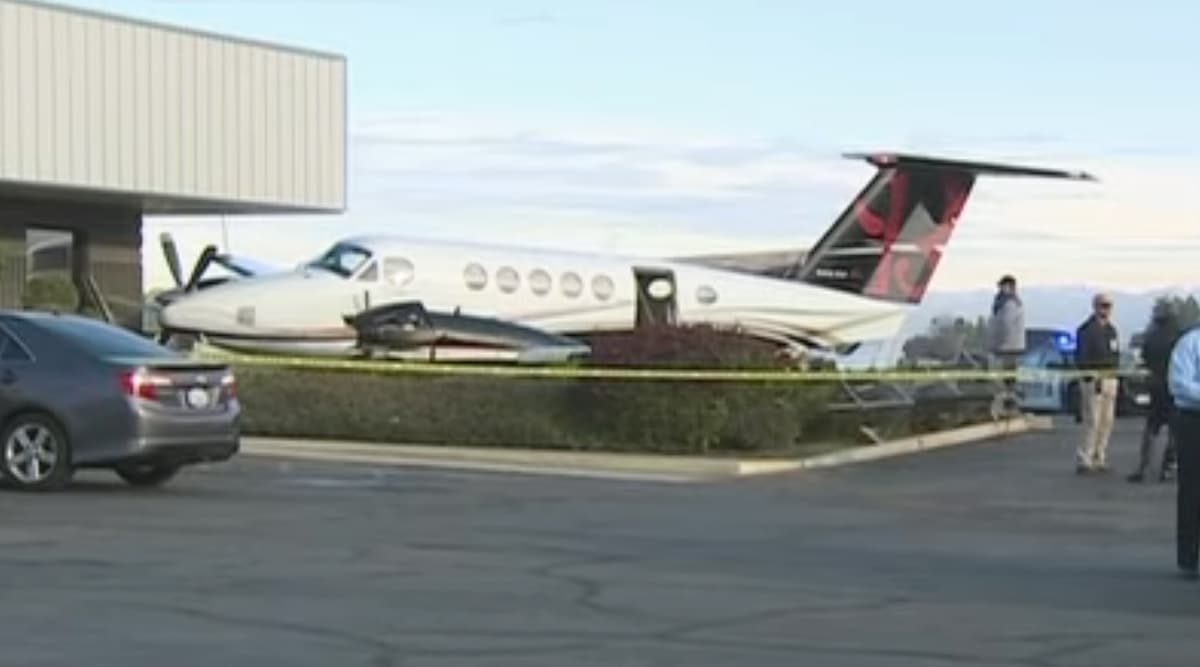 A shocking incident has just unfurled at California's Fresno Yosemite International Airport. A surveillance camera captured the moment when a 17-year-old girl broke into the airport, stole a private plane and crashed it into a fence. According to the local police, the unnamed teenage girl breached the airport perimeter fence at the early hours on December 18, 2019. The girl was arrested for allegedly stealing the King Air 200, a small private jet. The video showing the crashed aeroplane into the fence and local police officer describing the incident has surfaced online. The Yosemite Fresno Airport police said that they got a 911 call about the theft. Alaska Airlines Plane Stolen From SeaTac Airport, Crashes Following 'Unauthorised Take-Off.' 
In a clip of the aircraft being taken from the airport, the plane is seen leaving the airport building and pulling up the landing strip. The plane then takes a turn and stops after its nose crashes into a chain-link fence. Local police officials arrived at the scene after receiving a call. They found the youth in the pilot's seat, reportedly wearing the pilot's headset. The girl was arrested and taken into Fresno County Juvenile Hall on suspicion of stealing an aircraft. Chinese Teenager Steals Parked Seaplane For Joyride, Impressed Pilots Offer to Give Him Formal Flying Lessons!
Watch the Video Here:
No injuries were reported, and there was no indication if at all, the incident was related to domestic terrorism. The girl's name was not revealed because she was a minor and the investigation on the same is on.
This is not the first time, when someone tried to steal a plane. Last year in August, an Alaska Airlines plane crashed after an employee allegedly stole it. Again, a Chinese teenager took parked seaplane for a joyride, However, in this case, the pilots were impressed, and they offered to give the 13-year-old, a formal flying lessons.