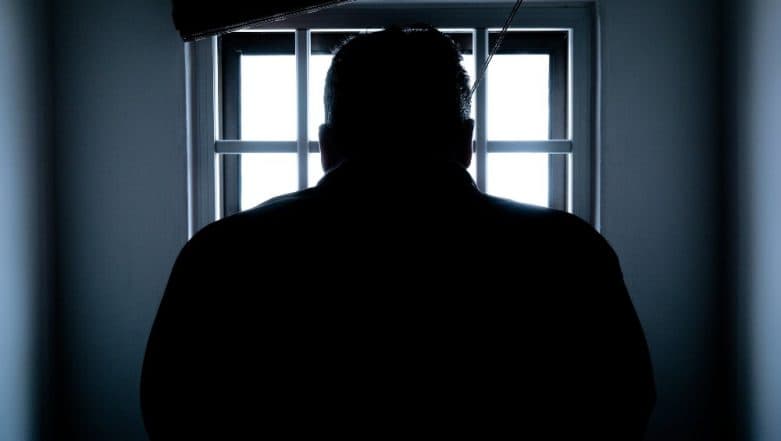 A man from Rhode Island convicted of several crimes fainted in the courtroom when his punishment was announced. 45-year-old Thomas Goodman collapsed on hearing that he would be jailed for 260 for molesting newborns and prepubescent children. He had physically abused two young girls for several years, filmed them and posted the videos on the internet. The paedophile pleaded guilty to eight counts of production of child pornography and one count for possession of child pornography last October.
He fainted inside the Providence courtroom on March 22. US District Court Judge John J McConnell said, "The level of depravity is beyond comprehension. You spent six years sexually abusing two young girls when they were 6 years to 12 years old." Thomas molested six-year-old victims for six years, who are now 16. Child Pornography in India: WhatsApp Groups Being Used To Circulate Porn Videos, Reveals Israel's AntiToxin Technologies.
Prosecutor Lee Vilker called it "by far the worst case" he had ever handled. When Thomas came back to his sense, McConnell read out his judgement including 30 years for sexually exploiting children and 20 years for child pornography. Prosecutor Lee Vilker called it "by far the worst case" he had ever handled. Before being taken into jail, Thomas reportedly said, "I have no excuse for this." US Mother Kills Two-Year-Old Son for Bedwetting, Sentenced to 40 Years Jail.
US Attorney's Office for the District of Rhode Island in a statement said, "While conducting a search of the phone, Electric Boat Security discovered a vast quantity of child pornography. The phone was turned over to a North Kingstown Police Department detective who confirmed that the phone contained child pornography." Texas Mother Sentenced 40 Years Prison for Letting Her Daughters Slowly Die in Car As She Partied.
Thomas was held after violated his office policy by using a phone on the company premises. It then led to a review of its contents during which he was caught. He worked at Electric Boat, a submarine manufacturer. Along with 260 years in federal prison, as per the Justice for Victims Trafficking Act, Goodman has to pay a fine of USD 5,000 on each of the nine counts he pleaded guilty.