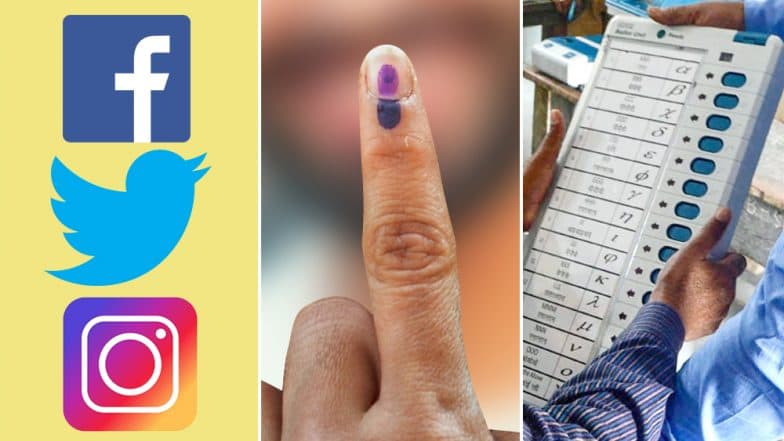 The spread of fake news in India has been at an all-time high over the past few years, thanks to the rise of social media and easy availability of data. With Lok Sabha Elections 2019 beginning on April 11, the frequency of propaganda messages, fake news, inciting images and videos has gone up. This is why the Election Commission has made social media an important part of the Model Code of Conduct. At the same time, Facebook, WhatsApp and Twitter have been asked to keep a check on the circulation of fake news and block the same.
Just last year, India witnessed a spurt of lynchings based on the circulation of a fake WhatsApp message on child-lifters. Most people were mistaken as child-lifters due to one WhatsApp message that went viral in different parts of the country, and as a result, more than 20 were lynched. It's a shame that people have been killed over WhatsApp messages.
Similarly, it would be a shame to decide the future of the country, based on social media photos, messages, videos and rumours. Claims have been made in the past and those have been busted. While fake news buster websites are now out there, trying to catch hold of the untrue 'facts', messages continue to be circulated.
Just a few days ago, a mobile number, said to be that of Women Helpline, crediting the Narendra Modi government, surfaced all over again on Facebook. This was not the first time that this message surfaced on social media. Every time the message went viral, there were fact check stories about how the number was deactivated. This time again, fact check stories had to be pushed out since the message resurfaced.
Similarly, audio clips were circulated over the social media claiming to be the voices of BJP chief Amit Shah and National Security Advisor Ajit Doval. These clips claimed that the BJP was plotting to hack EVMs. It turned out that these audio clips were doctored. There was no such conversation between Shah and Doval.
It's not just about fake news. Facts are moulded, history is played around with and quotes are wrongly attributed to over the social media and it all goes unchecked, making lakhs believe what they read. One wrong 'fact' has the tendency of going viral in no time. The end result is an influenced voter, and that's where people fail as citizens. Fact Check: Is PM Narendra Modi The 1st Prime Minister to Visit Kumbh Mela As Claimed by BJP IT Cell Chief Amit Malviya?
What is the General Election? You choose the candidate who you think has been doing good for the area you live in. At the same time, you choose the Prime Minister of the country. Look around, learn from your experience. Analyse what's gone right or wrong over the past years and whether the ruling government, according to all of these factors above, needs to go or stay. In the current age of social media and media playing a huge role in influencing voters, people have stopped taking into consideration the work being done on the ground.
Senior journalist Vir Sanghvi, in a recent debate on news channel CNN-News18, too, pointed out how WhatsApp plays a huge part in influencing political opinion in the present times and how political parties ensure an effective Digital media team to do that. The point to be noted here is that the voter is being 'influenced'. Thanks to social media, citizens have become easy targets. Therefore, let's be more responsible, let's not let political parties hand-hold us.
Watch: What Vir Sanghvi Said On A Recent TV Debate
#BattleOf2019 | The real action has moved away from Twitter, it's now on WhatsApp: @virsanghvi, resident commentator

Watch #ElectionEpicentre with @maryashakil pic.twitter.com/2NVK0PbrpY

— News18 (@CNNnews18) March 13, 2019
The first phase of voting will take place on April 11. As voters, it's time we look away from phone screens and look around us. Read the newspapers and interact with your local MLA, MP or councillor instead of relying on social media propaganda. This election, let your experience, rather than social media or television channels, decide your vote.
(Disclaimer: The views expressed here are those of the author and do not necessarily represent or reflect the views of LatestLY.)