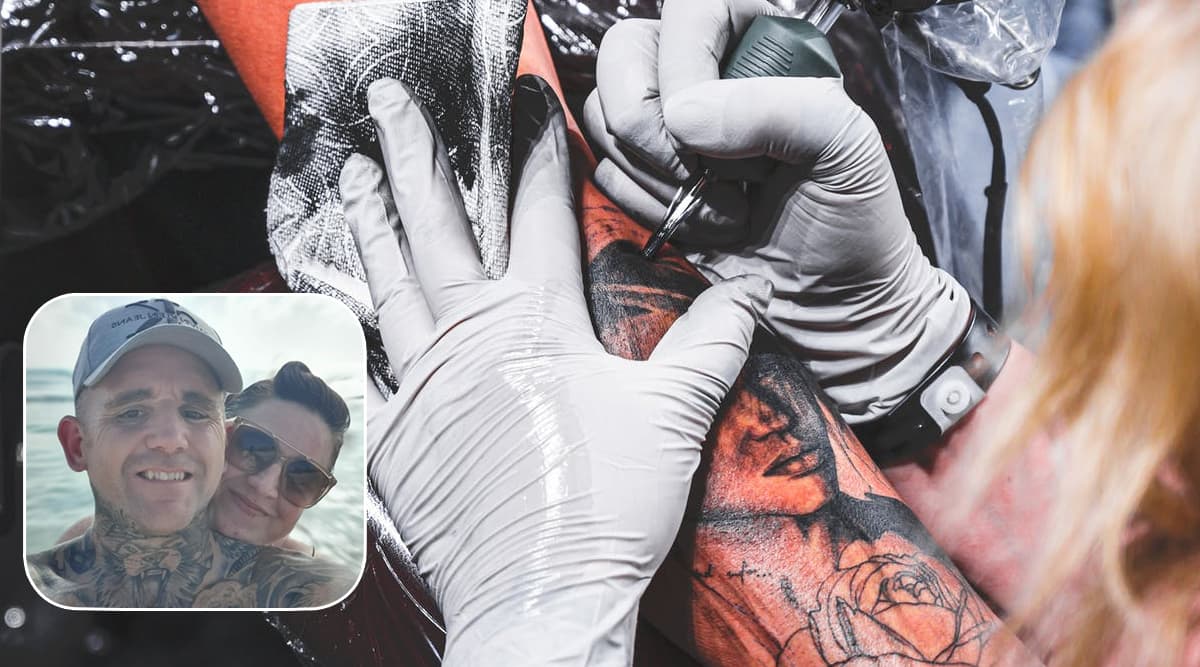 We have heard of couples playing pranks on each other and that seems fun for a healthy relationship. But a husband from one such pranking couple from England may have gone too far! James McGraw decided to play a rather mean prank on his wife Kelly, one that she would remember forever. For a Christmas present, he tattooed his wife's snoring with mouth open face tattooed on himself! Yes, a permanent tattoo on the upper region of his thigh. His wife was left mortified when she saw his idea of Christmas present and is now planning an act of greater revenge. Grandfather Pulls Off a Funny Prank at His Funeral Leaving His Mourners Laughing Out Loud (Watch Video).
James and Kelly McGraw have been playing pranks on each other since the last 24 years but this time, James' idea left her shocked. He decided to get a selfie of them tattooed on his body. While that seems romantic, it definitely isn't because of the choice of his picture. The couple were travelling together when Kelly slept off with her mouth wide open. James took a picture and it is not really flattering. But he went ahead and got the exact same selfie tattooed on his thigh. Kelly was really mad when she saw it and the picture was up on social media, going viral.
Here's The Picture of Husband's Tattoo of His Wife Snoring:
His revenge from his wife was a tattoo on his leg while she was snoring. pic.twitter.com/6XsSPlt9ld

— someone (@Sadenss) December 28, 2019
As reported in The Sun, Kelly said this time her husband had "crossed the line." The couple's pranking habit started when Kelly had given James a bad haircut years ago. This Christmas present has far from impressed Kelly and she is already thinking of getting back at her husband. Meanwhile, James is now worried about what she could do. He said in the same report, "We've been playing pranks on each other for 24 years. I'm one up at the moment — but I'm also scared because I don't know what she's now planning." Now while they figure out their prank ideas, the internet was in love with the husband's idea. Many called him a legend and the gesture of getting an unflattering tattoo a mark of love. Well, what do you think?