The 12th edition of ICC Cricket World Cup (CWC), 2019 is scheduled to begin from May 30. This will be the 5th time when CWC tournament will be played at England and Wales. As we head close to World Cup (WC) 2019, we bring to you list of tied matches from WC. History of Cricket World Cup Trophy: Facts and Evolution of Cricket's Prestigious Title From Prudential to ICC (View Pics & Video)
Tied matches can be taken from two perspectives, one in which team feel that all their efforts went in vain as no result is obtained and the other in which a side can rather take it positively as an escape from defeat. However, for fans and spectators, this is the most enthralling moment which is remembered forever. Below we will go through some of the nail-biting tied matches which not only thrilled some fans but even broke the heart of many. ICC Cricket World Cup 2019 Schedule in PDF: Ticket Prices, Dates, Venue Details & Timetable Available for Download Online.
1.South Africa vs Australia, Semi-Final, ICC CWC 1999
This match for ages will be remembered by cricket fans from the 90s era as Australia managed a tie at the end which was next to a miracle. The Proteas had a golden chance to make it to the final for the first time ever while chasing the target of 214 runs. South African batsman Lance Klusener smashed two boundaries in a row in the first 2 deliveries of the final over where 9 runs were required with only one wicket left. However, Allan Donald at non-striker end and Klusener created a comedy of error on the fourth ball, where former got run-out. Australia had better points as they finished top at the Super-Six stage, therefore they qualified for the final. Ahead of ICC Cricket World Cup 2019, Here's Look at Hat-Tricks From Chetan Sharma, Lasith Malinga, JP Duminy & Other Players Over The Years in CWC.
Watch Proteas losing the chance to enter the final, as SA vs AUS, Semi-Final, World Cup 1999 ended in a tie
2. South Africa vs Sr Lanka, Match No 40, ICC CWC 2003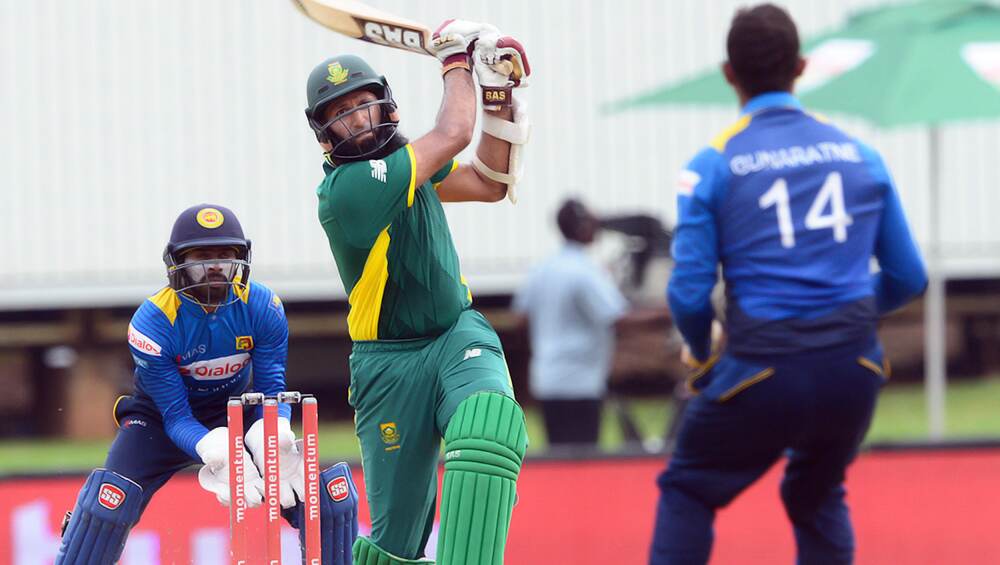 There is a reason why the South African team has been given the tag of chokers. Proteas fan memories from CWC 1999 must have hardly vanished away as they again saw their team exit from the World Cup 2003 tournament due to a tie. This time the South African team were unfortunate due to rain, as they fell short by one run as per Duckworth Lewis Stern (DLS) method. South Africa was chasing the target of 269 runs from 50 overs, however, when the rain came down their score was 229/6 in 45 overs which was one run less than the run required for victory as per DLS method. Therefore the match ended in a tie and showed exit gate to the Proteas from ICC World Cup 2003. This was Shaun Pollock last match as South African team captain. Sri Lankan player Marvan Atapattu was awarded the Man of the Match for his brilliant inning of 124 from 129 balls. Ahead of ICC Cricket World Cup 2019, Here's 5 Disheartening Moments From Cricket's Mega Tournament That Made Fans Emotional (Watch Videos).
3. Zimbabwe vs Ireland, Semi-Final, Match No 5, ICC CWC 2007
Ireland batted first to put on a competitive total of 221/9 in 50 overs, where Irish batsman Jeremy Bray scored an unbeaten 115 from 137 balls. Zimbabwe team while chasing got all out on 221, where their last batsman EC Rainsford got run out when 1 run was needed for victory from the last ball.
World Cup 2007 Thrilling Finish(Tie Game) Match 4 Ireland vs Zimbabwe 2007
4. IND vs ENG, Group B, Match No 11, ICC CWC 2011
This match took place at Bengaluru on Feb 27, 2011. Indian team batted first to put on the total of 338 where they got all out in 49.5 overs. England team led by Andrew Strauss had the capability to chase down this total. Skipper Strauss played a fine inning of 158 from 145 balls. From Indian team, Sachin Tendulkar also scored a century where he made 120 runs from 115 balls. England team were looking on to win, however, MS Dhoni ensured that they at least get a tie. England needed 2 runs from the last ball where Yusuf Pathan fielded brilliantly at Mid-off to allow English side to only score 1 from the last ball. Click here to view the short highlight of IND vs ENG, CWC 2011.
Few Glimpses from India vs England World Cup 2011
Can we expect a tie match in the upcoming CWC 2019? Well, we will have to just sit back and wait for some time, as we are less than two weeks away from ICC Cricket World Cup 2019 tournament. This time top 10 Test playing nation will feature in World Cup 2019. The final of CWC 2019 will be played on July 14 at Lord's London.