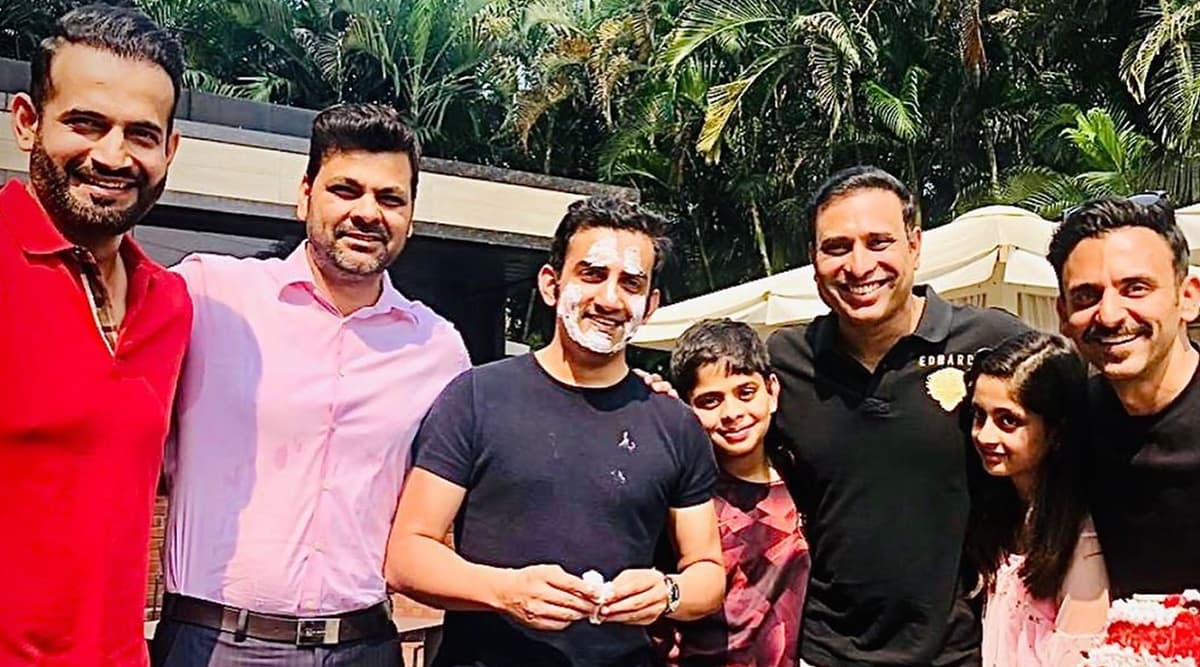 Former Indian cricketer Gautam Gambhir, who turned 38 years old on October 14, celebrated his birthday with former Indian cricketers Irfan Pathan, RP Singh and VVS Laxman. Jatin Sapru, a popular sports anchor, was also present at Gambhir's birthday bash. Gambhir's birthday bash photos were shared on Instagram. Pathan, RP, VVS and Sapru also posted heart-warming messages to wish the former Delhi cricketer on his 38th birthday. They also smashed cake on Gambhir's face which was visible in the photos.
"Happy birthday @gautamgambhir55 May all your birthday wishes and dreams come true. Have a fabulous year Gauti", VVS wrote on Instagram. Pathan wrote, "Happy birthday @gautamgambhir55 keep smiling bro, ppl like u more that way;) #birthday". "Not very old and not very Gambhir ... Dressing room ho ya comm box, #cakesmash to bantaaaa hai .. Happy Birthday GG @gautamgambhir55", Sapru wrote along with a photo of himself with Gambhir. Have a look at Gambhir Birthday bash photos below. Happy Birthday Gautam Gambhir! Family Photos of Former Indian Opener and Lesser-Known Things to Know About the Cricketer-Turned-Politician. 
Happy Bday Gauti!
Gautam Turns 38!
Birthday Boy Gautam!
Gambhir, who is an active politician now, played for India from 2003 to 2016. He is greatly credited for his crucial contribution to Team India during their journey to lift ICC T20 World Cup 2007 and ICC World Cup 2011. Gambhir smashed 97-run knock during India's final match against Sri Lanka in ICC Cricket World Cup 2011. He also led Kolkata Knight Riders to two IPL titles in 2012 and 2014 under his captainship. Happy Birthday Gautam Gambhir: Five Monumental Innings Played by the Indian Southpaw. 
He announced his retirement from cricket in December 2018 and played his last official cricket match for Delhi Ranji Team. Later, he became a member of Bhartiya Janata Party (BJP) and fought Lok Sabha Elections 2019. He won the elections and is a Member of Parliament (MP) currently from East Delhi constituency.