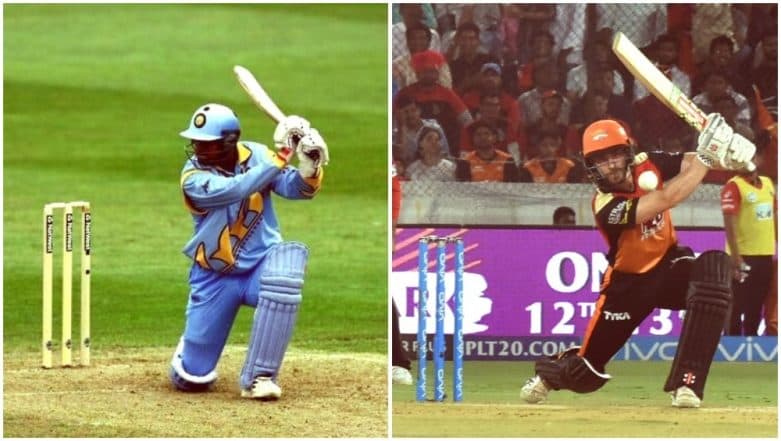 Everybody who loves watching Cricket, and has followed the gentleman's game both in its pious white (Test Cricket) and its more colorful avatar (One- Day Internationals), will vouch for the fact that there are shots which may be played by many players but can be associated with particular batsman because of the sheer quality of that shot making the craftsmen with a willow in hand. For example, the straight drive. Sachin Tendulkar, perfected the shot to such an extent that every straight drive played since his playing and even non-playing days reminds one of him. Sanath Jayasuriys's flick on the leg for a  six or Ricky Pointing's pull shot were the apple of cricket lovers eye. And these were shots before the fancy switch hits, helicopter shots and the scoops. One such shot that enthralled cricket lovers all over was the Rahul Dravid cover drive. Dravid had the ability to get down on one knee and push the ball ever so delicately and firmly through the covers for four. And the shot had class written all over it. One player who reminds of Rahul Dravid's cover drives is the New Zealand batsman Kane Williamson. Kane Willaimson, in the ongoing Indian Premier League (IPL) 2018, is showing glimpse of his similarity with the former Indian batting legend: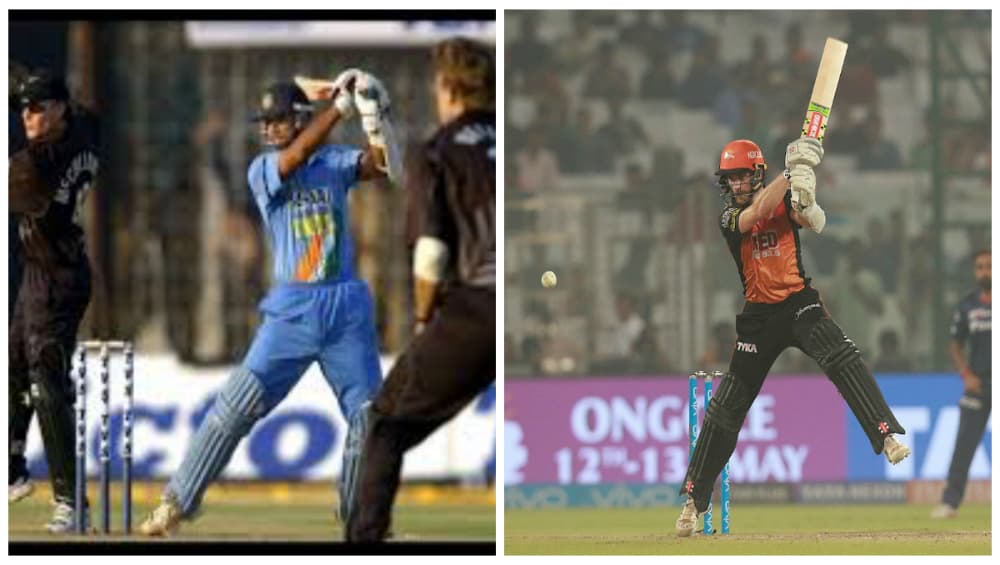 Well, it is definitely a long way to go for Kane Williamson before he can be mentioned in the same league as Dravid, one shot that he replicates so well is the cover drives. First, have a look at a compilation of Rahul Dravid's cover drives:
Now, one word that can define those splendid shots is: Elegant. And that's where Kane Willaimson comes into the picture. The common thing about both batsmen is that they do not rely on brute strength to score runs, but deft touches and that rare and elusive quality about batting that makes it extra-ordinary: timing. Have a look at Kane Williamson's shots and drives and decide for yourself:
A mention was made about brute hitting and timing in the art of batting. Brute hitting can be beautiful too, as proved ample number of times by the likes of Mahindra Singh Dhoni, Chris Gayle or Virendra Sehwag. Well, those who saw Sir Viv Richards in his prime would vouch for the fact that none struck the ball as firmly as the West Indian Legend. Then there were complete batsmen like Sachin Tendulkar, Brian Lara and Ricky Pointing who could play the dual role of a master or destroy opposition on their day or almost on will. Virat Kohli is chasing that class and seems to be getting there with every passing day.
However, these batsmen looked from another planet when on song. One appreciates them but with a sense of disbelief and is left intimidated by the display of batsmanship. They inspire awe. This is where the likes of Rahul Dravid and Kane Williamsonm come in. You can also add a VVS Laxman to that list, and when Ajinkya Rahane is on song, he is a sight to behold too. The shots by these batsmen are not a slap on the bowler's face but a playful pat on their cheeks that none the less hurt equally. The big hitters will always be loved and celebrated, but those like Dravid and Williamson will be valued and forever be cherished by cricket fans. The game is richer with both the elements: The thunder of big hitters and the embrace of classy players. The brutal laughter of the six hitting machines, and the gentle smile of the gap searching  kings.