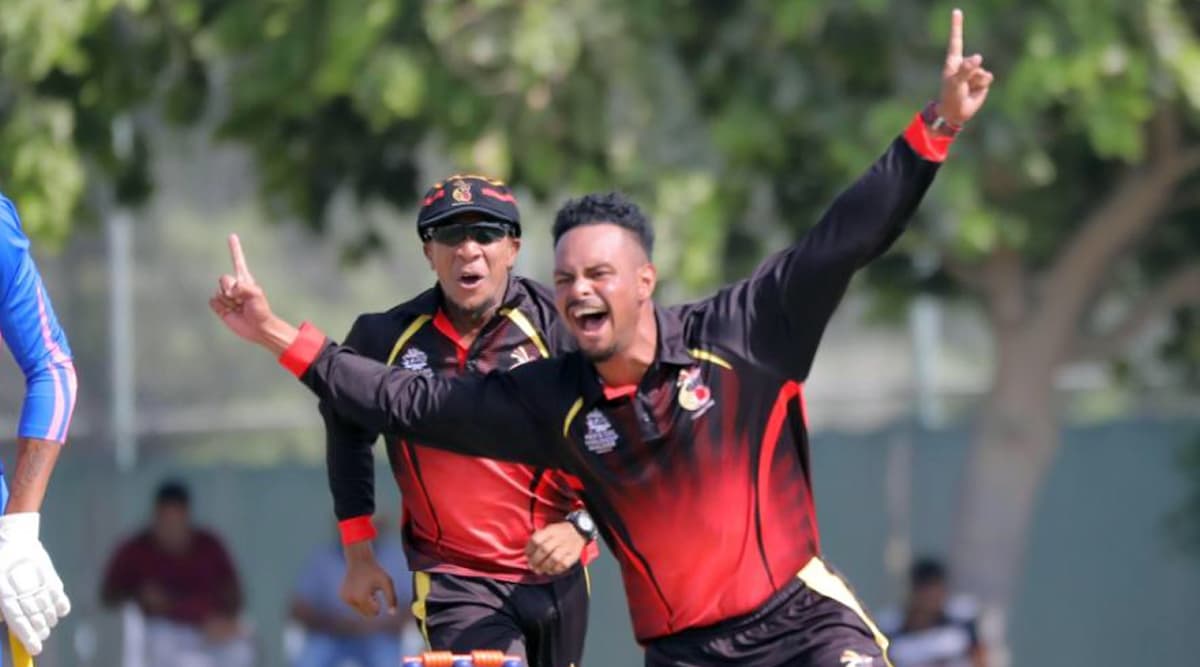 Papua New Guinea and Singapore will battle against each other in ongoing ICC T20 World Cup Qualifiers 2019. The match takes place at Dubai International Stadium on October 25 (Friday). PNG and Singapore both are in group A and will take on each other in the 31st match of the cricket tournament. Here we will look upon the tips and suggestion to set up a strong Dream11 fantasy team for PNG VS SIN, ICC T20 World Cup qualifier 2019 match.  Papua New Guinea Vs Singapore, Cricket Score 31th T20 Match. 
PNG are at the top of the group A points table. They have won 3 games out of 4 they played so far. PNG have 6 points on the points table and they are so far the most successful team in group A. On the other hand, Singapore are on the 5th spot in the group A points table with 2 wins in 4 matches. They have 4 points in their pockets. There are a total of 7 teams in group A. Singapore can bag the top spot with the victory against PNG. Below are the dream11 tips and suggestions to build a strong combination of wicket keepers, batsmen, all-rounders and wicketkeeper for PNG vs SIN match of ICC World T20I qualifiers 2019.  Norman Vanua Takes Hat-Trick During PNG vs Bermuda T20 World Cup Qualifier 2019 Match! Watch Video of Papua New Guinea Bowler's Stunning Feat. 
PNG vs SIN – Dream11 Team Prediction – Wicket-Keepers: Manpreet Singh will be good choice for all-rounders. He is in the Singapore team.
PNG vs SIN – Dream11 Team Prediction – Batsmen: Aritra Dutta, Navin Param, Rezza Gaznavi and Rohan Rangarajan are in good form. These players will be strong contenders as batsmen for dream11 team fantasy.
PNG vs SIN – Dream11 Team Prediction: All-Rounders: AR Charles Amini and Sidhant Singh are nice choices for all-rounders category.
PNG vs SIN – Dream11 Team Prediction: Bowlers: Damien Ravu, Norman Vanua, Amjad Mahboob and Nosaina Pokana will be great in dream11 fantasy team as bowlers. Norman Vanua has taken a hat-trick in the series so he is a very crucial bowler.
PNG vs SIN – Dream11 Team Prediction: Manpreet Singh (c), Aritra Dutta, Navin Param, Rezza Gaznavi, Rohan Rangarajan, AR Charles Amini, Sidhant Singh, Damien Ravu, Amjad Mahboob, Nosaina Pokana, Norman Vanua.
Manpreet Singh can be selected as a skipper while Rohan Rangarajan will be a good option as vice-captain. Above tips make up a strong dream11 team for PNG vs Singapore match. You can follow LatestLY for live updates and live score of PNG vs SIN game.