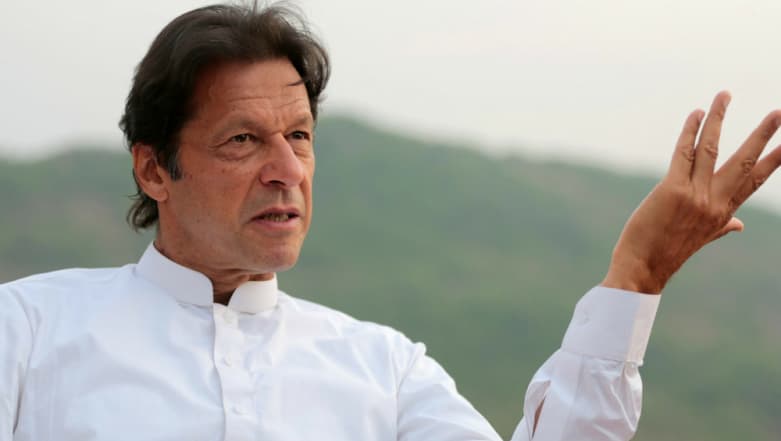 Jaipur, February 18: The Rajasthan Cricket Association (RCA) removed the  photos of Pakistani cricketers from Sawai Mansingh Stadium picture gallery on Monday as a mark of protest following the Pulwama terror attack. Pulwama Terror Attack: CCI 'Covers' Imran Khan Portrait on Its Restaurant Wall.
There has been a strong outrage throughout India after the dastardly attack on the CRPF jawans that took place on Thursday, February 14. At least 40 jawans were martyred and over a dozen injured after a fidayeen attack planned by Jaish-e-Mohammad and executed by suicide bomber Adil Ahmad Dar. India Should Not Play Against Pakistan in the ICC Cricket World Cup 2019, Says CCI Secretary Suresh Bafna Following Pulwama Terror Attack.
Earlier, Cricket Club of India (CCI) secretary Suresh Bafna on Sunday said that India should not play a match against Pakistan in the forthcoming World Cup. Virat Kohli Informs About RP-SG Indian Sports Honours Event Getting Postponed, Calls Pulwama Terror Attack a 'Moment of Heavy Loss'.
Speaking to ANI, Suresh said that since Pakistan Prime Minister Imran Khan has not come out openly about the attack in Kashmir, it shows that they are at fault somewhere. Gautam Gambhir Tweets on Pulwama Terror Attack, Says 'This Time We Civilians Will Decide What 'F' Stands For in MFN'.
The prestigious Cricket Club of India (CCI) on Saturday also covered a portrait of Pakistan Prime Minister Imran Khan to protest against the dastardly terror attack on CRPF convoy in Jammu and Kashmir's Pulwama.
Former opening batsman and World Cup winning Indian cricketer Gautam Gambhir posted multiple tweets on the Pulwama terror attack and lashed on Pakistan for harbouring terrorists on their soil to attack Indian security forces.
After the decision by India to withdraw the Most Favoured Nation (MNF) status given to Pakistan in view of the dastardly attack on CRPF men, Gambhir tweeted saying, "I have some news for Pakistan. We should continue their 'MFN' status. Only thing is, that this time we the civilians will decide what 'F' stands for."
Indian cricket team captain Virat Kohli on Friday had tweeted and informed that the RP-SG Indian Sports Honours has been postponed as part of mourning the loss of 40 CRPF jawans martyred in the Pulwama terror attack on Thursday.