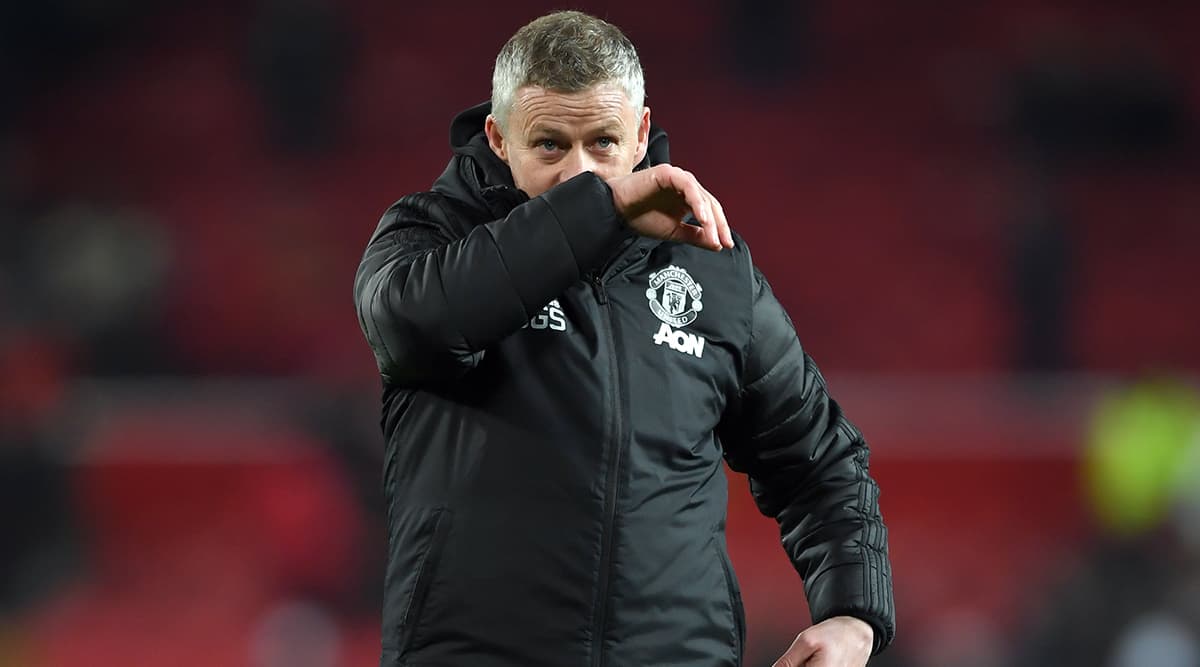 Manchester United may have already secured qualification for the knockout stages of 2019-20 Europa League but must finish on top Group L to ensure a safe passage in the round of 32. The UEFA Europa League (UEL) 2019-20 draw is set to take place on December 16, 2019 (Monday) at the UEFA headquarters in Nyon, Switzerland in which United are confirmed to be included. But while the Red Devils have already advanced into the last 32 stage of the competition, their match against AZ Alkmaar – which is also the final match in Group L – will decide the winners from Group L. The Manchester United vs AZ Alkmaar match at Old Trafford on December 13, 2019 (Friday) will also determine whether United finish as a seeded team or in the second place. Paul Pogba Transfer to Real Madrid News Update: 5 Reasons Why the Frenchman Will Shine With Los Blancos.
United, who earlier this week registered their first successive league victories since March, currently top Group L in the Europa League with 10 points from 5 matches, while their opponents AZ Alkmaar are a point behind. Both teams have already secured progression into knockout stages and will fight for a top-place finish when they meet for their final group game. AZ Alkmaar need a win to pip their English rivals on top of Group L but for United, a point should be enough. Ole Gunnar Solskjaer Not Worried About Future as Manchester United Manager Despite Falling Campaign.
Ole Gunnar Solskjaer's side are certainly the most confident team of the two at the moment and are currently upbeat. United beat Tottenham Hotspur and English Premier League (EPL) champions Manchester City by 2-1 margins in consecutive league games and will hope to extend the good feeling across Old Trafford too. The result at home against Az Alkmaar could also determine, who United draw in the last 32 stage. A win will make United one of the 16 seeded teams at the UEFA Europa League draw. Let's take a look at the possible teams United could face in the Europa League round of 32 clash and how the result against AZ Alkmaar could determine it.
Manchester United Win/Top Group L
The biggest Man United will enjoy if they finish on top of Group L will be that they won't have to face any of the other top-seeded teams. The top-seeded team will be those teams that win their respective groups as well the four best third-placed teams from the Champions League. Inter Milan, Ajax, RB Salzburg and Benfica are those four best 3rd-placed teams from the Champions League group stages. All four came third in their respective groups and were hence demoted to the second-division European competition.
If United beat AZ Alkmaar or at least draw against the Dutch opponents, they won't be facing any of these teams. These four on current-form would otherwise be a big challenge for Ole Gunnar Solskjaer to overcome. These, however, aren't the only teams United could avoid if they finish on top of Group L. Sevilla, Celtic and Espanyol from 2019-20 Europa League are already guaranteed a top-place finish from their respective groups, while Sporting Lisbon, Arsenal, Rangers and Braga are all primed to win their respective Europa League groups.
Manchester United finish Behind AZ Alkmaar
United's only Europa League defeat this term came against Astana FC and a loss at Old Trafford is highly unlikely. United have so far won thrice and drew one in their Group L campaign in the Europa League with their only draw coming against the same opposition as Friday. But, although a shock, if United do lose against AZ Alkmaar, they will not just finish 2nd to the Eredivisie team but also be in contention to face any of those above-mentioned teams in the next stage of Europa League 2019-20. United were knocked out by Sevilla from the Champions League in 2017-18 and if they don't win Group L another such result could be on the cards.
UEFA's rules state that teams from the same country cannot be drawn against each other neither can be teams that have already faced each other in the group stages. Hence, it becomes extremely important for Manchester United to either beat or draw AZ Alkmaar and top Group L. The impending result at Old Trafford could ultimately decide their fate at the UEFA Europa League (UEL) draw for round of 32.