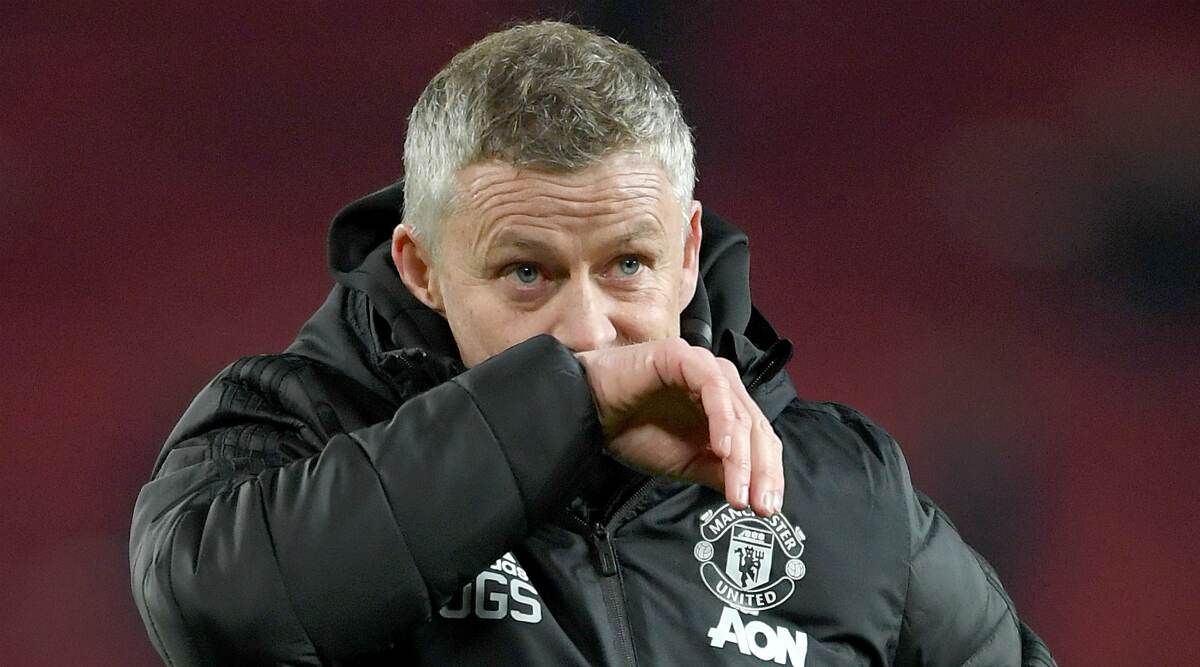 Manchester City strolled to a victory against Manchester United at the Old Trafford in the semi-finals of the Carabao Cup. The Red Devils lost the game 3-1 and this has surely not gone down well with United fans. Post this, Ole Gunnar Solskjaer was mocked brutally by Manchester City fans who were heard saying, "Ole Gunnar Solskjaer, we want you to stay." The mocking was not limited to the ground but also social media is littered with comments where the fans want the United manager to quit. Manchester United 1-3 Man City, EFL Cup 2019-20 Semi-Final Leg 1 Result: Defending Champions Land a Foot in Final With Crushing 3-1 Win Over United in City Derby. 
With the start of the year, Manchester United has already played three games and the Red Devils are yet to taste victory. The team lost to Arsenal 2-0 and then faced a goalless draw in the following game against the Wolves and then the defeat against Manchester City was a bitter pill to swallow for the fans. Needless to say that there was a lot of trolling for the Manchester United manager.
Check out a few tweets below:
Ole Gunnar Solskjaer now has the lowest win percentage of any permanent Manchester United manager.

Yes you read that correctly.

The worst manager in this clubs 142 year history.

142 years. Let that sink in.

We're only getting louder dickhead.

Hope this helps pic.twitter.com/2EMxwCU35t

— Mike (@MikeLUHGv3) January 7, 2020
Another one
Win % of Manchester United managers.

• Sir Alex Ferguson - 59.67%

• Jose Mourinho - 58.33%

• David Moyes - 52.94%

• Louis van Gaal - 52.43%

• Sir Matt Busby - 52.38%

• Ole Gunnar Solskjaer - 27.30%

Let's give him more time and see if it drops to a single digit.#OleOut

— Victor Mochere (@VictorMochere) January 1, 2020
Quite an offensive one
Ole Gunnar Solskjaer has to be sacked and we have to hire Mauricio Pochettinho.. I want the Glazers to sell the club, get new owners. Our new owners need to fuck Ed Woodward off cos he's got no idea what he's doing too..

— Axel Caulfield (@axelcfld) January 8, 2020
Hatred towards Ole
I hate Ole. https://t.co/x8VsNeD2HK

— OLe Gunnar Solskjaer Is A Fraud (@The_High_Sparow) January 8, 2020
Meme
— juma mzuzuri (@jiham08) January 8, 2020
Opps
This goon is even smiling after that loss against our bitter rivals #OleOut pic.twitter.com/We0m1paGMK

— Gikaine Jnr🇰🇪 (@KarithiFestus) January 8, 2020
Pointless
People will say Ole has recruited right players & back him for few transfer windows.

Pointless to back a man who dont have a clear philosophy and proper football tactics. Freestyle football aint give you trophies. @ManUtd need a proper manager to go forward.#OleOut #MUFC

— Pavith Perera🔰 (@Pavith_Perera1) January 8, 2020
Last one
Manchester united have played 3 games already this year, no win... It's only the 8th 🤣🤣🤣

Anywae, Ole is at the wheel 💪😁

— Dikgang_JR 🇧🇼 (@Ruri_10) January 8, 2020
After the match, Ole Gunnar questioned the pride of Manchester United. "The first half, from their first goal, was the worst we've played, Pride is a word you speak about at half-time," said Solskjaer. In the second half, only Marcus Rashford could score a goal at the 70th minute of the game.  Manchester United will next take on Norwich City on January 11, 2020.