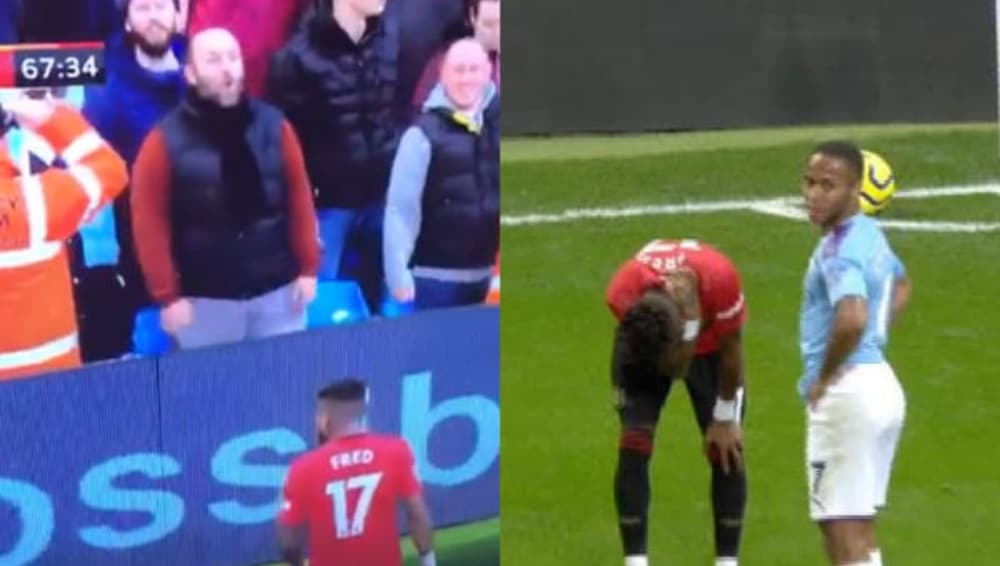 Manchester City hosted Manchester United in a derby game and it was the Red Devils who walked away with the last laugh as they went on to beat their arch-rivals by 2-1 in the English Premier League 2019-20. But during the match, Jesse Lingard and Fred were taunted with racist gestures during the game which obviously upset the team. Manchester United was quick enough to report the abuse and the officials at the Etihad Stadium swiftly moved into action and cordoned off the area. Ole Gunnar Solskjaer Demands Life Ban for 'Monkey Chant' Spectator at Manchester Derby. 
One fan was caught making a racist gesture to Fred. After winning the game, Fred spoke to ESPN and said that we all still live in a backward society and they would want to keep up their heads up. "It's sad, but we have to keep our heads up and forget about that. We can't give them any attention because that's all they want. I spoke to the referee after the match, they will do something about it and that's all," he said. The video of the fans making a racist gesture was shared online on social media. Check it out below:
Keep your eye on the guy in the red sleeves doing an impression of a monkey and the stewards totally ignoring it. This is absolutely disgusting on all counts!! pic.twitter.com/LN3uHeOq3Y

— Secret Footballer (@TSF) December 7, 2019
Manchester City released a statement and said that they were aware of the video being circulated online. "The club operates a zero-tolerance policy regarding discrimination of any kind and anyone found guilty of racial abuse will be banned from the club for life," read the statement issued by City. Manchester United will now face AZ Alkmaar in the Europa League 2019-20.