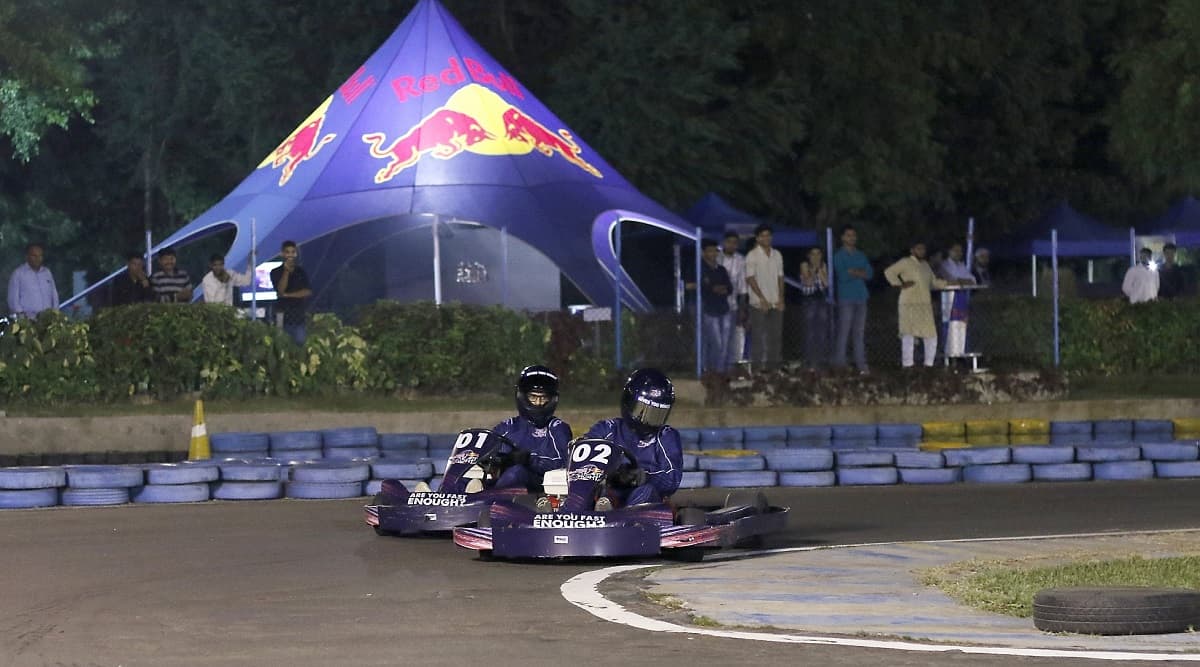 Hyderabad, October 14: After gruelling qualification rounds, the third edition of the Red Bull Kart Fight national final is all set to take place at Leonia Resort in Hyderabad on October 18. The Red Bull Kart Fight qualifiers took place in Mumbai and Gurugram between July 12 and October 6 followed by city qualifiers in Bengaluru, Chennai and Baroda.
A total of 23 racers will compete in the final, who will win an all-expenses paid trip to the grand finale of this year's F1 Championship, the Abu Dhabi Grand Prix 2019. Tatiana Calderon Set to Become First Woman to Race in Formula 1 in 43 Years, Know About Colombian Racing Driver.
Red Bull Athlete Mira Erda, the first Indian female racer to race in Formula 4 BMW and a part of W Series Top 50, said: "The association with Red Bull has been amazing so far and I look up to the brand for being dedicated to what we racers love doing and being crazy about it. I am so glad that we launched Red Bull Kart Fight - a great opportunity for the amateur drivers to race and have a fun yet competitive experience. I look forward to the exciting National Finals of Red Bull Kart Fight in Hyderabad and would like to wish all the participants good luck. May the best racer win."