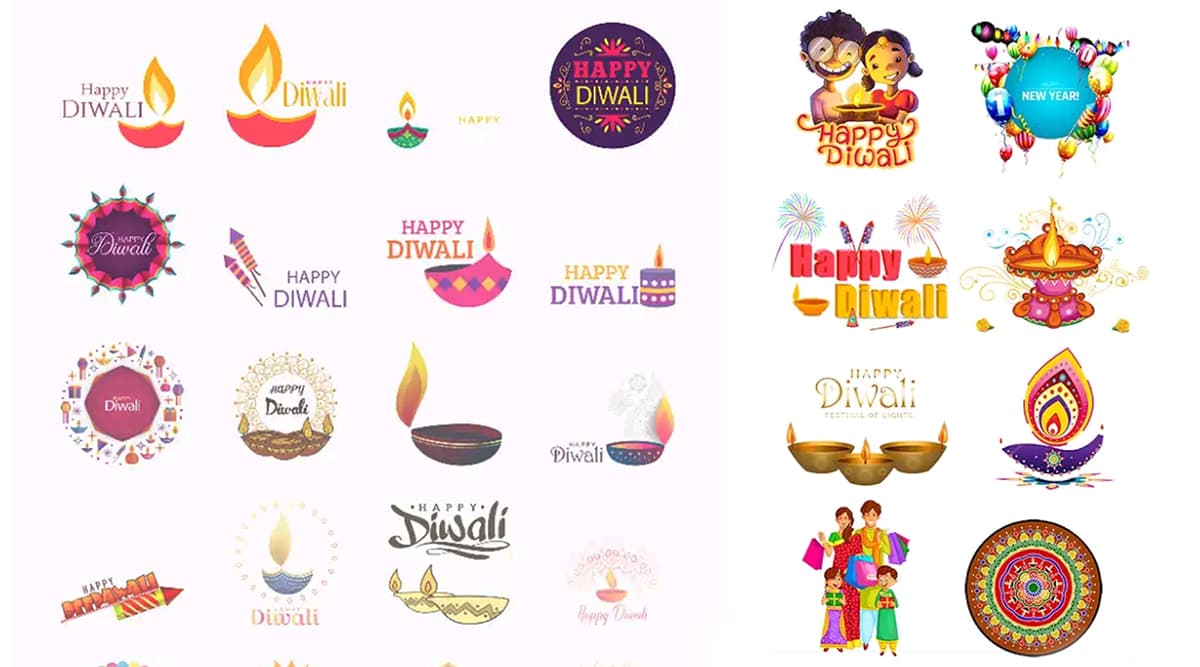 Everyone across the country is celebrating the auspicious occasion of Diwali or Deepavali. Also popularly known as the Festival of Lights, the festivity is celebrated in several ways where, people do Laxmi puja, lighting, fireworks, making rangolis, making sweets and much more. As the festival brings joy and happiness, it gives an opportunity to send greetings and blessings to your loved ones. There are several options for sending across wishes during the festivals, but WhatsApp Stickers are the best way to express your wishes. To make things unique this Diwali, we bring you steps to make WhatsApp Stickers on your smartphone. Happy Diwali 2019 Greetings in Different Indian Languages: WhatsApp Stickers, Messages, SMS, Hike GIF Images and Quotes to Wish on Badi Deepawali.
It is important to note that Facebook-owned WhatsApp hasn't officially introduced customised stickers. However, you can use third-party apps to make your personalised 2019 Diwali WhatsApp stickers, which are available on the Google Play Store and Apple's app store. These third-party apps provide users with an appropriate interface for creating stickers without editing or minimal editing.
1. Every sticker image should have a transparent background. PNG image creator can also be used for making the images. The stickers should not be bigger or smaller than 512x512 pixels.
2. The user needs to add the images which can be selected from the existing ones or click new images with the camera.
3. After selecting the image, the user can fine-tune the picture by selecting the areas for the sticker.
4. After minimal fine-tuning, the user is required to save the image by clicking on the save option. Your personalised sticker is ready, and it can be shared via WhatsApp on Android or iOS phones. Happy Diwali 2019 and New Year 2020 in Advance Wishes: WhatsApp Stickers, GIF Image Greetings, SMS, Quotes and Messages to Send on Badi Deepawali.
Steps for sending WhatsApp stickers via Android smartphone-
1. First of all, the user needs to open WhatsApp on the Android phone.
2. Now, the user should open the chat window of the person for sending him a sticker on WhatsApp.
3. Now, tap on the emoji face icon and select the sticker icon. The user can browse for the list of stickers available to choose the desired one.
4. Now, tap on the sticker to send the sticker to your friends and family on WhatsApp.
Follow these simple steps to create your personalised WhatsApp stickers on your smartphone. You can send these WhatsApp stickers to your friends and family for sending Diwali wishes and greeting on the auspicious occasion of Diwali 2019.