The Facebook data breach has been very shocking. It is, of course, an invasion of privacy to realize the social media site is capable of selling all your information which you thought was carefully protected. Mark Zuckerberg admitted that calls and text messages of people were also being traced. Although he has apologized for the mistakes, what is done is done. And the bigger question is how the internet is feeding your data, your each and every activity in much detail. It is not only social media Facebook, but Google knows things about you which you may not even have thought of!
In the scare of Facebook knowing and keeping a tab on your information, several accounts and pages were deleted. Dylan Curran, an IT consultant shared a thread on Twitter, showing what search engine Google knows about you. He requested his data from Google and was surprised to know his location tracking, interests, data files were all saved online!
Check Dylan's tweet exposing of what Google Knows
Want to freak yourself out? I'm gonna show just how much of your information the likes of Facebook and Google store about you without you even realising it

— Dylan Curran (@iamdylancurran) March 24, 2018
Google logs in your every search and makes your profile for ads, similar in the manner of Facebook. Although the information is never leaked and stays within the confines.  But the thought can be unsettling to know how the internet keeps all your information for profile build up. There is a provision of checking what Google knows about you and you can also delete this data if you wish to.
How to check what Google Knows About You?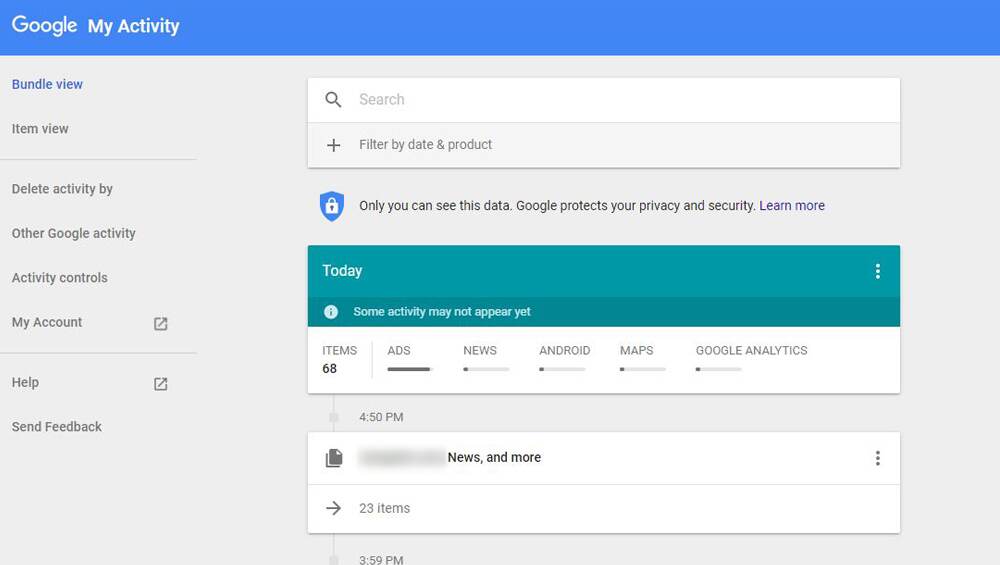 Any user can check their own activity on google by using the website My Activity. The website basically gives you a timeline of your interactions on the web. The My Activity page does mention that your information is only accessible to you. The activity page shows it to you in Bundle or Item View. The Bundle View groups together your searches while Item view gives individual activity. You can understand what all Google knows about you.
Your search activity: What you constantly search and if you happen to type in the same phrase in the search bar you get the predictions by Google. These are dependent on your previous searches.
Your location history: Google can give you a timeline of your location with the help of their location tracking. Thanks to Google Maps and the places you head to, Google can make a map of where all you have traveled to and the distance covered. You can select the month and date and see your own location history.
Your YouTube searches: What you see on YouTube is also recorded. Every video that you watch or you search for is tabbed on and it thus recommends you similar videos further.
How to Stop Google From Tracking Your Information?
Just as My Activity shows you your search timeline, you also have the option to stop Google from tracking the information further. All you need to do is just disable the respective options.
On the My Activity Page, go to Activity Controls from the left-hand side.

You can see the options of Web & App Activity, Location History, Device Information, Voice and Audio Activity, YouTube Search History, YouTube Watch History.

All you have to do is just disable the options. Turn it off and click on pause in the respective option.
How to Download Your Information from Google?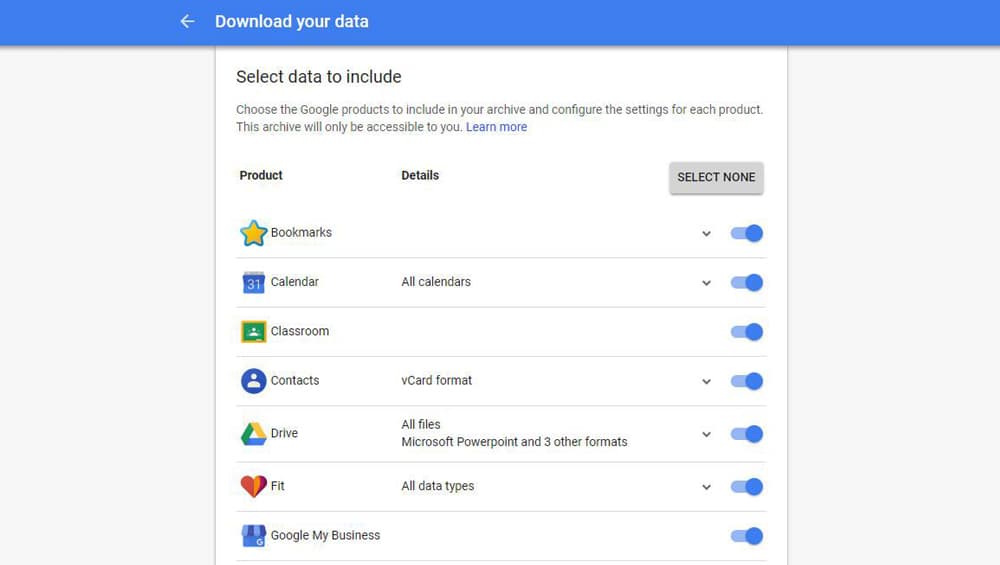 Google gives you the option to download all the data it has about you. Here also you can choose what data you want to download and in what format.
Click here.

You can choose what data you want to download and the format as well.

Click on next and then create your archive.

Make sure once you download your data it is secure on your laptop as well.
How to Delete Your Information from Google?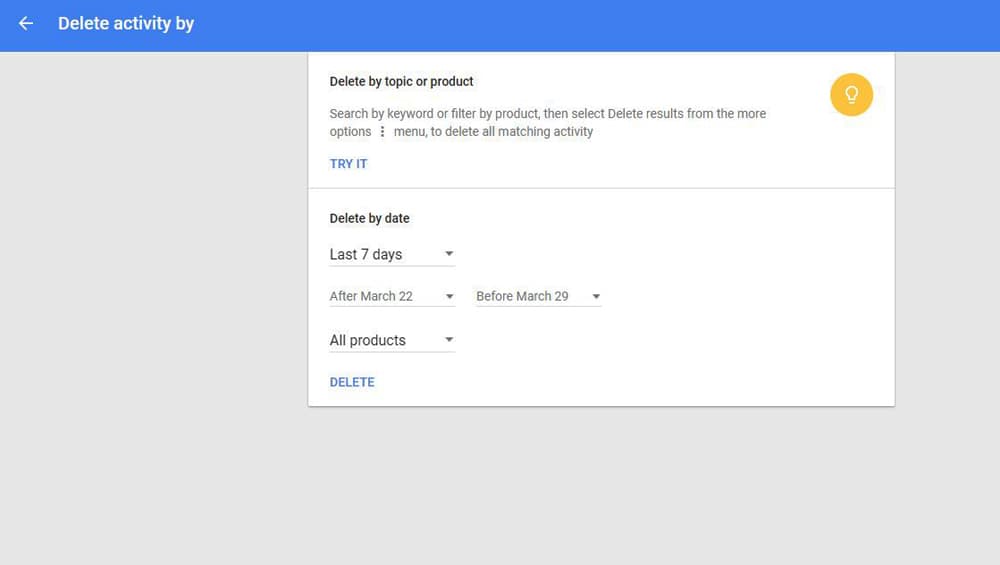 Deleting your data is also very simple. You can choose what data you want to delete from Google.
On the left-hand corner, there is an option called Delete activity by.

Enter the date, select the time-frame of which you want the data to be deleted.

In the scroll-down list below you can select which product data you want to delete. It could be your YouTube searches, activity search, image search or location history. Click Delete.
Google is safer because your information is private and it has an option for you to delete it. But always go back and check your settings from time to time. Review them and keep checking My Activity if you have any concerns.