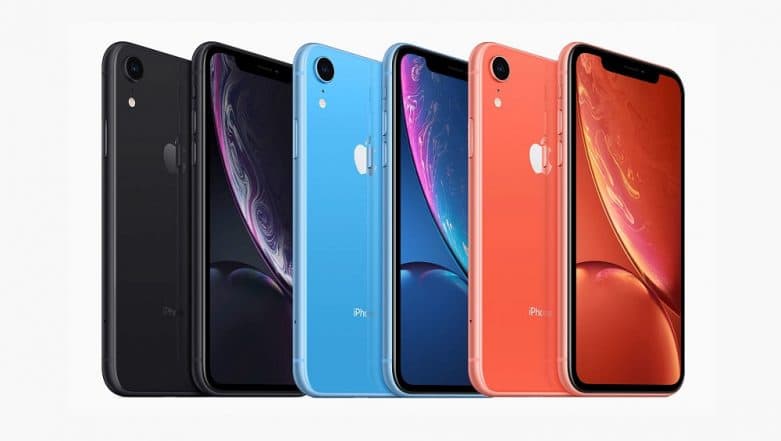 In an interview to CNET, Apple's Marketing VP - Greg Joswiak has confirmed that Apple iPhone XR has been outperforming iPhone XS and XS Max since the day it has been launched. As a reminder, the company introduced the cheaper, colourful and attractive iPhone last month. The company introduced the new 2018 iteration model - iPhone XS & XS Max by mid-September. The smartphones went on sale by the end of the September at $999 and $1099. However, iPhone XR went on sale on October 26 at $749. Google Renames Project Fi as Google Fi; Now Supports Apple iPhones, OnePlus and Samsung Phones.
Apple's Marketing VP - Greg Joswiak stated that Apple iPhone XR device has "been our most popular iPhone each and every day since the day it became available."
This comes after several rumours have started doing rounds in the market regarding iPhone's declining demand. And, that has compelled the company to worry about the decreasing sale numbers. Huawei Mate 20 Pro VS Apple iPhone XS VS Google Pixel 3 XL: Price in India, Features, Specifications -  Comparison.
The company has confirmed that they didn't sell as many as iPhones the company anticipated to sell by the end of September. Moreover, Apple's fourth quarter results projected the same as the company has been dealing with decreased volumes. Also, the same is expected to be projected in the revenue results for the December quarter. Apple To Cut iPhone XR Prices in Japan; Likely To Reintroduce Apple iPhone X - Report.
Last week, The Wall Street Journal also reported that the American tech company has decided to cut down the production of the 2018 iteration iPhones. If this report is to be believed, some people believe that iPhone sales won't remain strong as seen in the past. The company included first couple weeks of iPhone sale during quarterly results, but they didn't incorporate iPhone XR sales into it.
When asked about the falling sales, Joswiak declined to comment regarding the same. However, restating that the iPhone XR "has been the most popular and best-selling" iPhone since it has arrive in the market. Apple's share price further slipped as American President - Donald Trump mentioned that he may add some additional tariffs on the iPhones and laptop that are imported from China.