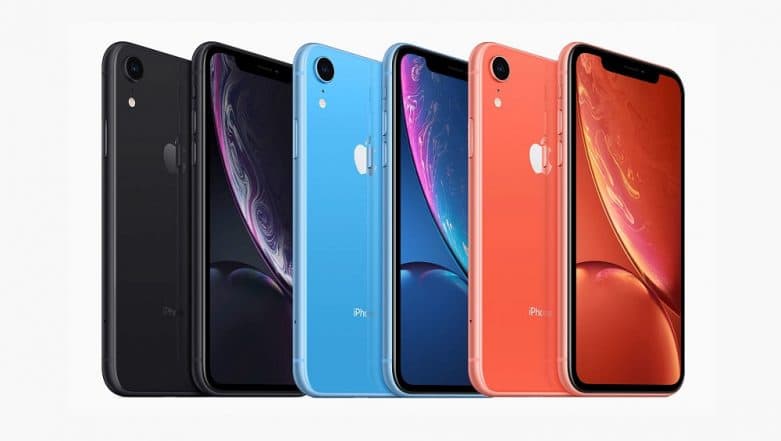 As per the report from Wall Street Journal, Apple will be reducing the prices for recently launched iPhone XR in Japan by providing subsidies to Japanese carriers. This price cut will come into effect from next week onwards. Moreover, the new 2018 iteration Apple iPhone XR somewhat seemed to be overshadowed by iPhone 8, which is still very much popular in the country. Also, the price tag of $750 with bundled carrier contracts also makes the phone a bit expensive. It is also reported that Apple might reintroduce the popular iPhone X for retail in selected markets. Black Friday 2018 Sales & Deals: Discounts Offered on Apple iPhone XS, iPhone XS Max & iPhone XR.
Coming back to iPhone XR price drop, it is not yet clear how significant the price cut will be. Apple is not a big fan of price cuts and the scenario is quite rare. The company has employed this specific tactic, which is targeted to certain markets where its devices didn't perform well. So, we will not see iPhone price cuts being reflected globally, but only in certain regions required.
As far as Japanese market is concerned, iPhone had a commanding dominance on the smartphone segment and it is quite alarming to see Apple reducing the prices for its new iPhone in less than two months of global launch. It is also reported that the customers are more inclined towards the iPhone 8 and iPhone 8 Plus series in comparison to iPhone XR.
Wall Street Journal also reported that the American tech company will be initiating the production round of iPhone X soon as per Apple's contract with Samsung Display. The report further mentioned that Apple has to meet the minimum order requirements of OLED display panels as per the contract. Best Amazon Black Friday 2018 Online Deals: Discount Offers on Gaming Laptops, Smart TVs, Gadgets & Video Games.
As Apple iPhone XS and iPhone XS Max has shown sluggish sales figures, Apple is looking to reintroduce iPhone X allowing the use of OLED screen components. This would help the company to match up with the minimum order requirement of OLED display as well as providing the iPhone to the customers at a discounted price.
As of now, it is not clear that the company will reintroduce the Apple iPhone X across the globe. However, it is unlikely that the company will stock the model in its own stores, rather opting to sell via carriers and resellers.