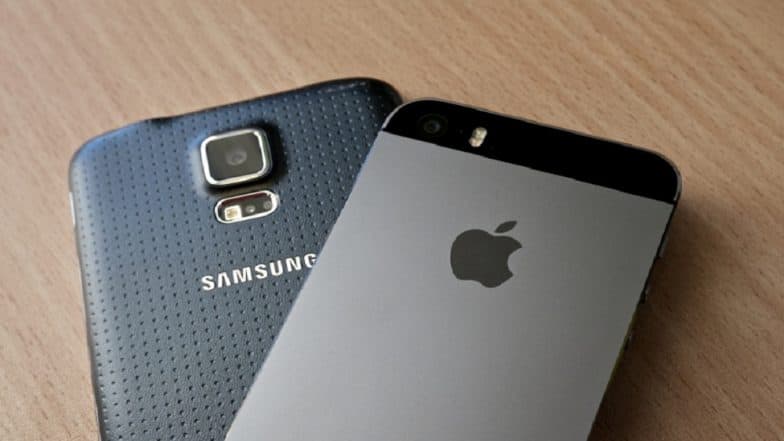 Moscow, October 26: Samsung has sued its Russian Brand Ambassador for around $1.6 million after she was seen using an iPhone X on TV. According to reports, Ksenia Sobchak, who is a reality show host, journalist and politician, was seen using rival Apple's iPhone X during an interview. While Samsung Russia has not released an official statement on the issue, under the terms of the agreement, influential people are not allowed to use the competitive brand's product in public.
According to the Mirror, Sobchak was bound by contract to use the Samsung smartphone phone in public. But in the said interview, she was seen attempting to hide her iPhone with a piece of paper. However, this is reportedly not the first time she was caught using rival brand's phone on camera. Earlier, Sobchak was seen using iPhone during a social event in Moscow city. India Mobile Congress 2018: Samsung to Initiate Large Scale 5G Trials in India by Q1 2019.
Neither Sobchak's staff nor Samsung have publicly commented on the issue. Previously in April, 'Wonder Woman' star Gal Gadlot posted a series of tweets to her followers endorsing the Huawei Mate 10 Pro, but the tweets were sent from iPhone. Later the tweet was removed and replaced, and one of Gadot's staffers was blamed for the mixup.