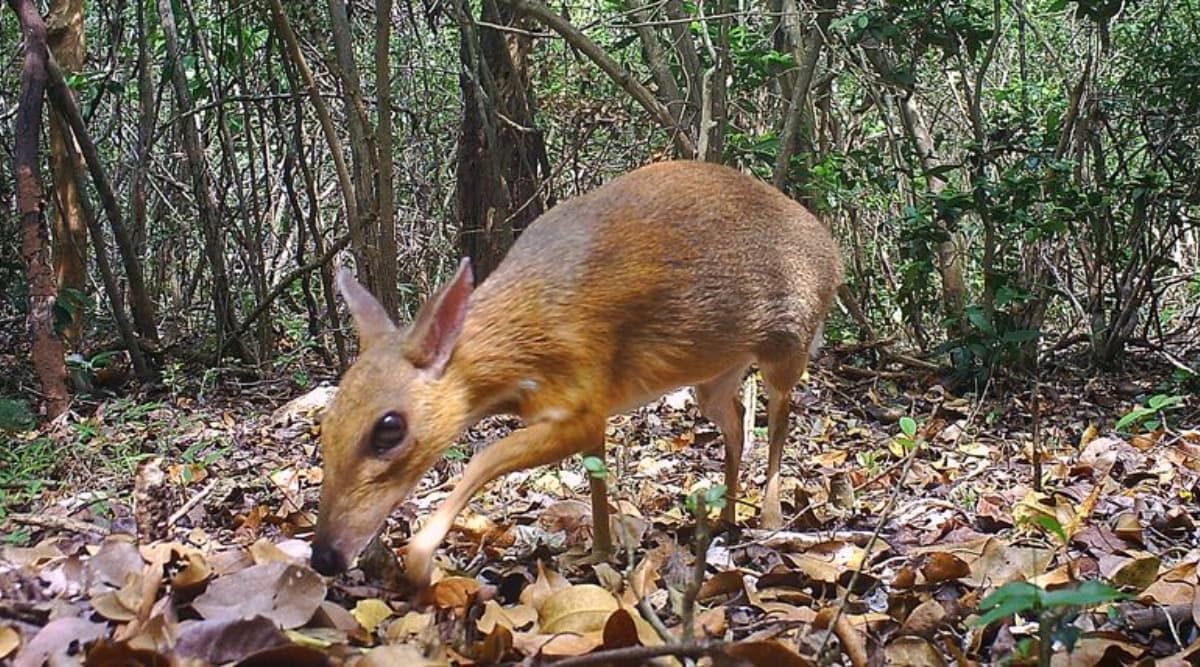 A miniature deer which was believed to have been extinct was recently sighted in Vietnam, Southeast Asia. Also known as the mouse-deer, the chevrotain is the size of a domestic cat which has been depicted in centuries-old cave art. Previously it was spotted in the wilds of Vietnam this year, after thirty years. Since 1990, this is the first time the species have been filmed and photographed. Before then a sighting hadn't been seen since 1907. With the findings, the mouse-deer becomes the first mammal to be rediscovered on the Global Wildlife Conservation's (GWC) list of top 25 most wanted lost species. New Species of Tardigrade Found In Japan: Earth's Smallest Animal Discovered At A Parking Lot In Tsuruoka.
The researcher's team interviewed villagers to identify possible chevrotain sightings. With the help of locals, they placed more than 30 motion-activated camera traps. The animal was spotted 300 times in six months of observations. Nature Ecology & Evolution says that the number of distinct individuals is unknown. Despite their nickname, they have no association with mice nor deer, but are the world's smallest ungulates. A team is now trying to determine its population and understand the threats to its survival.
Mouse Deer Spotted in Vietnam for First Time in 30 Years:
Co-leader of the study, An Nguyen, a biologist at Global Wildlife Conservation (GWC) in Austin, Texas, said, "For those of us living in Vietnam and working in wildlife conservation, the question of whether the chevrotain was still out there and if so, where, has been nagging us for years. There was very little information available to point us in the right direction and we didn't know what to expect. That we were able to find it with so few leads and in a relatively short period of time shows how a little bit of effort and willpower can go a long way in finding some of these special species lost to science."