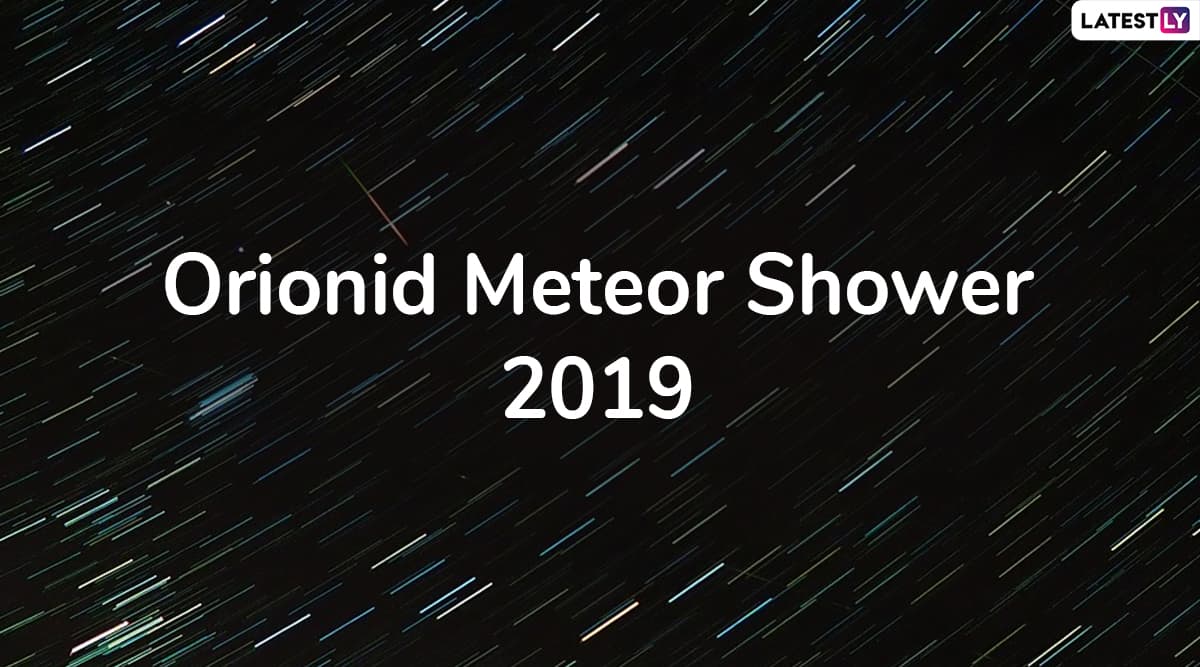 The month of October has begun and it is an ideal time for stargazers and astro-enthusiasts to stare up into the beautiful night sky. There are not one but two meteor showers that will grace the skies this month. The first is the Draconids meteor shower. But while that is not as popular, another meteor shower called Orionids is one of the stunning spectacles to witness. The Orionids meteor shower 2019 will take place over the nights of October 21 to October 22. We give you more details on the timings and places from where it can be observed.
NASA describes this shower, "as one of the most beautiful meteor showers of the year." During the peak, as many as 25 meteors shooting across the sky can be witnessed within an hour. These are the particles that can come from Halley's Comet or the Comet 1P/Halley. Halley's comet is famous as it swings by the year every 75 years. Every time it passes by the sun, it leaves the debris behind. World's First Artificial Meteor Shower in 2020? Test Rocket Shot Into Space by Tokyo Based Startup.
Date and Timing of Orionids Meteor Shower
As per NASA, the Orionids peak during mid-October every year. So one can start observing the skies after October 15. The peak of the meteor showers will be between October 21- 23. Sometimes they are active even till early November. The best timing to see the meteors is 2 AM until the early hours of dawn.
The Orionids peak is going to be about 30 to 40 in an hour but depending on the moonlight, an observer may not get to see such a great display. To get a good display we advise you to go away from the cityscape, in a place where there is darkness. In complete darkness, you will get you a good view of the stunning meteors falling across the sky.
If you are an ardent lover of watching meteors then there is another shower called the Draconids coming up. The Draconids meteor shower will take place on the night of October 9- October 10. So stargazers it is the time to get your tools out and make the full use of this opportunity of not one but two meteor showers in the month of October.