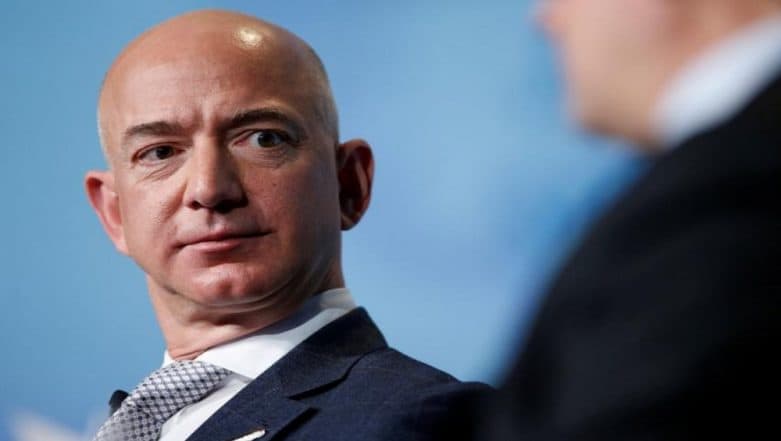 Jeff Bezos, the Amazon.com Inc. founder's net worth cracked $150 billion in New York on Monday, according to the Bloomberg Billionaires Index. That's about $55 billion more than Microsoft Corp. co-founder Bill Gates, the world's second-richest person.
Bezos became the richest man a year ago. Then in January 2018, he became the richest man "ever" ( or at least in modern times) after his fortune reached $104 billion – topping Bill Gates' all-time high of just above $100 billion in 1999.
But some wealth-watchers didn't consider Bezos' fortune truly larger than the Gates high, since Gates' $100 billion in 1999 wasn't adjusted for inflation.
But on Monday, Bezos, 54, also has topped Gates in inflation-adjusted terms. The $100 billion mark that Gates hit briefly in 1999 at the height of the dot-com boom would be worth about $149 billion in today's dollars. That makes the Amazon chief executive officer richer than anyone else on earth since at least 1982, when Forbes published its inaugural wealth ranking.
Bezos' fortune has more than doubled over the past two years as Amazon's stock has soared. Earlier Monday, Amazon shares hit an intraday all-time high of $1,841.95, and the company's market value now tops $890 billion. Bezos crossed the threshold just as Amazon prepares to kick off its 36-hour summer sales event, Prime Day.
His net worth has soared by $US52 billion this year, which is more than the entire fortune of Mukesh Ambani, the newly crowned richest person in Asia. It also puts Bezos's personal fortune within spitting distance of the Walton family's $US151.5 billion, which is the world's richest dynasty.
A Federal Reserve report found the top 1 per cent of U.S. families controlled 38.6 per cent of wealth in the U.S. in 2016, compared with 22.8 per cent held by the bottom 90 per cent. Last year, Oxfam International found that more than 80 per cent of earnings went to the top 1 per cent of the world population.
But there is still one wealth measurement that Bezos has yet to achieve — the wealthiest ever, as a share of national GDP.