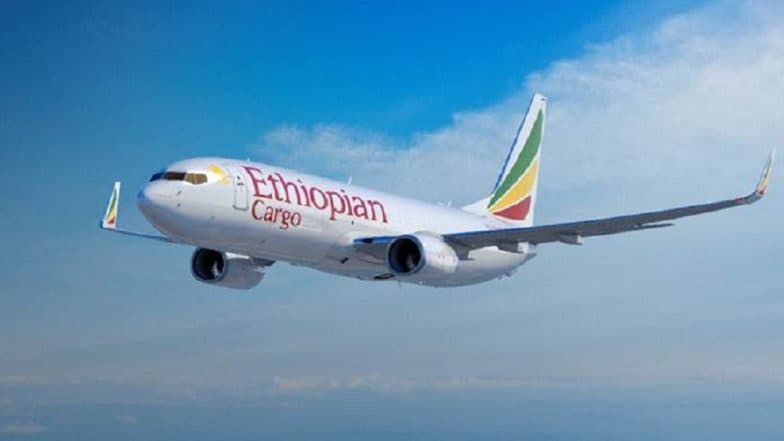 After the fatal Ethiopian Airlines plane crash on Sunday that killed 157 people on board, several countries including Australia, China and Singapore have grounded the Boeing 737 MAX jets as a part of safety norm. Taking note of the incident, China's civilian aviation authority ordered all airlines to ground the Boeing 737 Max 8 planes. Similarly, after the tragic incident, Singapore, Malaysia and Australia also grounded the aircraft.
Meanwhile, India's Directorate General of Civil Aviation (DGCA) issued additional safety instructions to airlines in India- especially SpiceJet and Jet Airways which operate Boeing 737 MAX planes. According to the DGCA directions, the pilot commanding the aircraft should have at least 1,000 hours of flying experience. Lion Air Crash: Data From Black-Box Reveals Pilots Struggled To Control Aircraft.
Ethiopian Airlines Crash: Facts to Know About the Controversy Involving Boeing 737-MAX Aircraft:
MAX-8 is the latest generation of the Boeing 737. There are four variants of the Boeing 737 MAX - 737 MAX 7, MAX 8, and MAX 9, MAX 10. Here is all you need to know about Boeing-737 MAX:
Boeing 737 MAX is an American narrow-body aircraft series designed and produced by Boeing Commercial Airplanes.

The new 737 generation was launched on August 30, 2011. Meanwhile, the new series gained FAA certification on March 8, 2017, and the first delivery was a MAX 8 on May 6, 2017.

Boeing 737-MAX-8 has a higher maximum takeoff weight in cruise at 140,500 lb (63,700 kg).

It can burns 4,460 lb (2,020 kg) per hour at a speed of 833 km/h.
Major issue with the plane:
In the investigation by the Indonesian and American aviation authorities after the tragic Lion Air Crash last year in November, it was reported that abrupt nose dive might have been caused by updated Boeing software. If incorrect altitude and angle information being fed into the computer system, this software can send the plane into a fatal descent. Four Indians Were Aboard Ill-fated Ethiopian Airlines Flight that Crashed near Addis Ababa.
After the Sunday crash, Boeing said it was deeply saddened to learn of the death of the passengers and crew on Ethiopian Airlines Flight 302, a 737 MAX 8 plane. "A Boeing technical team will be travelling to the crash site to provide technical assistance under the direction of the Ethiopia Accident Investigation Bureau and US National Transportation Safety Board," Boeing said in a statement.
In November last year, Indonesian Lion Air plane carrying 188 passengers and crashed into the Java Sea. The plane lost contact 13 minutes after takeoff from Jakarta at around 6.20am local time. The flight was on its way to the tin-mining town of Pangkal Pinang.