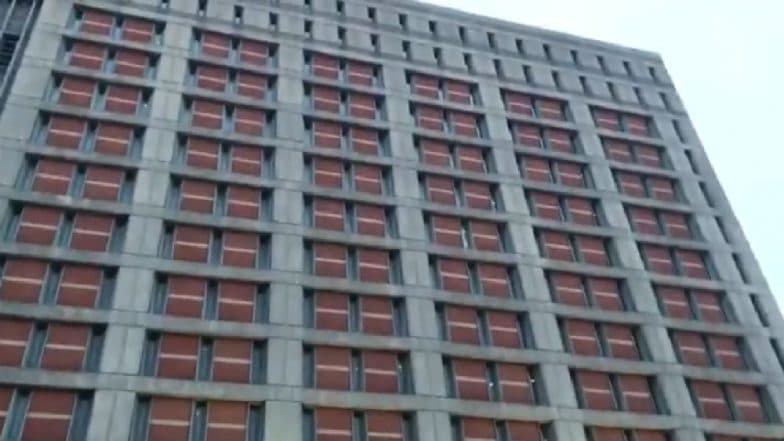 The temperatures in the United States are making headlines these days, and the situation is very severe than we can imagine. Many prisoners in Brooklyn are battling the frigid weather following a partial power failure. They are not even able to contact the outside world for days. The negligence of the government has triggered rage and friends and relatives of the inmates' stuck cell without power or heat held a protest against their detention conditions. The videos and pictures have surfaced on the internet, displaying the dreadful scenario outside the federal detention center in New York. Good Samaritan Pays Hotel Bill of 70 Homeless People in Chicago's -32 Temperatures After Their Warming Propane Tank Burst!
One of the United States representatives who visited the facility on February 2 informed the reporters that the temperature was as low as 49 degrees in the detention center and described the situation as "nightmare." A Democrat, Nydia Velázquez whose district includes the prison was quoted in a BBC report as saying, "It is like living in a closet without lights." The protestors carried the signs that read, "Shut it down," "Torture at MDC," "Turn up the heat," and many more sayings. Polar Vortex Turns Woman's Wet Hair Into Ice As Cold Cripples the Midwest. 
A spectator tweeted that the prisoners were banging the windows of the Metropolitan Detention Center as the demonstrators gathered outside.
Watch The Video Here
I am outside of the Metropolitan Detention Center where prisoners are without heat. The banging noise is them protesting for all of us to hear. They are without heat for days. This is in BROOKLYN. pic.twitter.com/h3UiVcR6VF

— Shahana Hanif (@HShahana) February 1, 2019
The officials informed that the power failure was the result of a fire that destroyed an electric panel. The Federal Bureau of Prisons stated that officials were working to restore power as soon as possible. It further added, "Inmates have hot water for showers and hot water in the sinks in the cell. Essential personal hygiene items and medical services continue to be provided." The facility houses have 1,654 inmates, and it is reported that the power cut will be fixed by Monday, February 4.