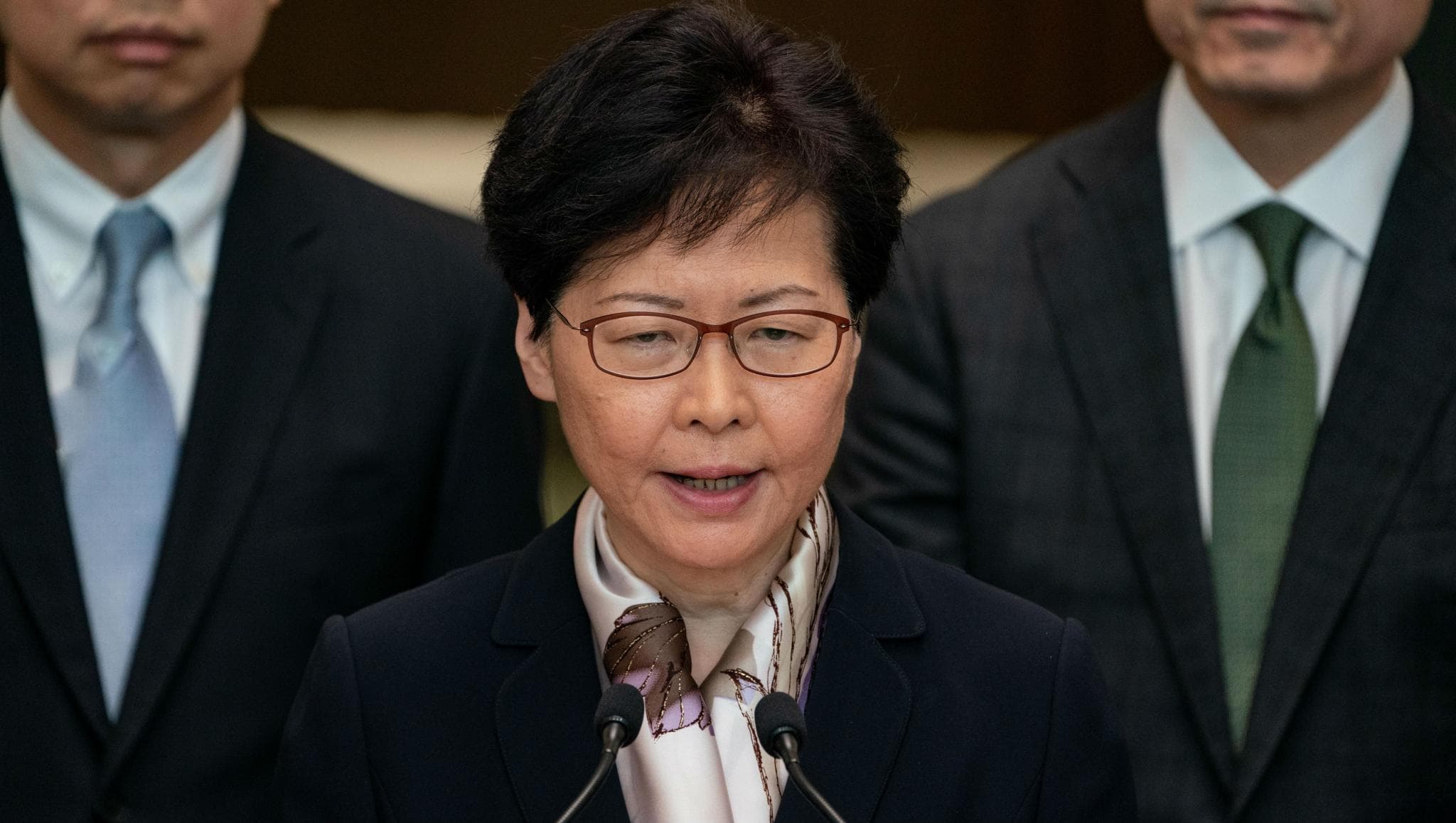 Beijing, January 25: Hong Kong Chief Executive Officer Carrie Lam on Saturday ordered the "highest level of emergency" in view of the coronavirus outbreak in the region. The virus, spreading from China, has infected a slew of patients in the autonomous island-nation, with at least one critical case being reported so far. Considering the threat, Lam has ordered all public and private schools to remain closed till further orders.
Lam, while speaking to reporters on Saturday, said she is personally heading the inter-departmental steering committee formed to act on war-footing against the health crisis. The committee is charged of taking strategic measures to minimise the risk of casualties due to the SARS-like virus outbreak. Coronavirus Outbreak: Doctor at Wuhan Hospital Who Was at Frontline of Treating Infected Patients Dies.
The popular Standard Chartered Hong Kong Marathon, scheduled to be held on February 9 this year, has also been cancelled in view of the medical emergency, Lam said. Over 70,000 participants were expected to participate in the marathon this year, she added.
Hong Kong, along with mainland China, was the worst affected by a similar SARS (Severely Acute Respiratory Syndrome)-like virus in 2002-03, when nearly 300 people were killed. Due to the relatively unknown coronavirus, a total of 41 persons have died so far, with over 1,300 cases detected in China alone.
Among nations which have been affected by the deadly virus outbreak, include South Korea, Japan, Macau, Hong Kong and the United States, apart from China. Australia and France confirmed to have detected four and two cases of coronavirus patients, respectively. In India, a total of 11 persons have been kept under watch after showing mild symptoms.