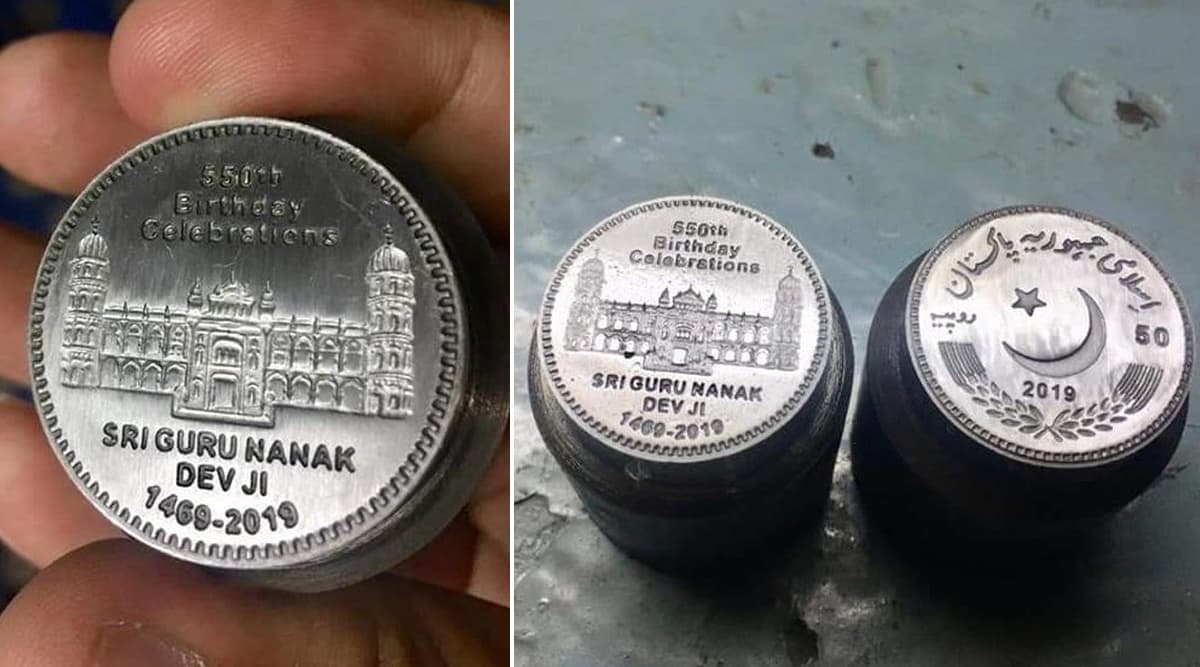 Islamabad, October 30: Pakistan on Tuesday released a coin of Rs 50 to mark the 550th birth anniversary of Guru Nanak Devji – the founder of Sikh religion. According to a tweet, the Chief of the Ajj Aukaf Board along with officials of the Pakistan Sikh Gurudwara Parbandhak Committee issued the commemorative coin on Tuesday. According to reports, the Rs 50 coin, that has been issued by the State Bank of Pakistan, has images of Gurdwara Nankana Sahib- the Birthplace of First Sikh Guru embossed on it.
According to a report by The Tribune, the coin has been released after Islamabad and New Delhi last week signed an agreement to open the Kartarpur Corridor for Sikh pilgrims to visit Gurdwara Kartarpur Sahib without a visa. The Kartarpur Sahib is one of Sikhism's holiest pilgrimage sites in Narowal district of Punjab. Guru Nanak Gurpurab 2019 Date: Significance And Celebrations Associated With Guru Nanak Jayanti or Guru Nanak's Prakash Utsav.
Here's the tweet:
Baba Nanak Sahib Ji nu Samarpat Rs.50 da Coin Jaari🇵🇰,

Ajj Aukaf Board de Pardhan Dr. Aamir Sahib di Sarbrahi wich Pakistan Sikh Gurudwara Parbandhak Committee di Team Pakistan Mint Lahore gai ty Pakistan Mint di Team ny Coin Sangat de hand over Keeta#PunjabiParhao #Punjab pic.twitter.com/9CdGTv5OD3

— Babar Jalandhari ਬਾਬਰ ਜਲੰਧਰੀ (@BabarJalandhari) October 29, 2019
Reports inform that Pakistan Prime Minister Imran Khan will formally inaugurate the corridor on November 9, three days before the 550th birth anniversary celebrations of Guru Nanak. According to a report by The Express Tribune, Evacuee Trust Property Board (EPTB) Chairman Dr Amir Ahmed said the Sikh pilgrims visiting Gurdwara Kartarpur Sahib in November to celebrate the anniversary of their religious founder, will be able to buy the coin of worth Rs 50.