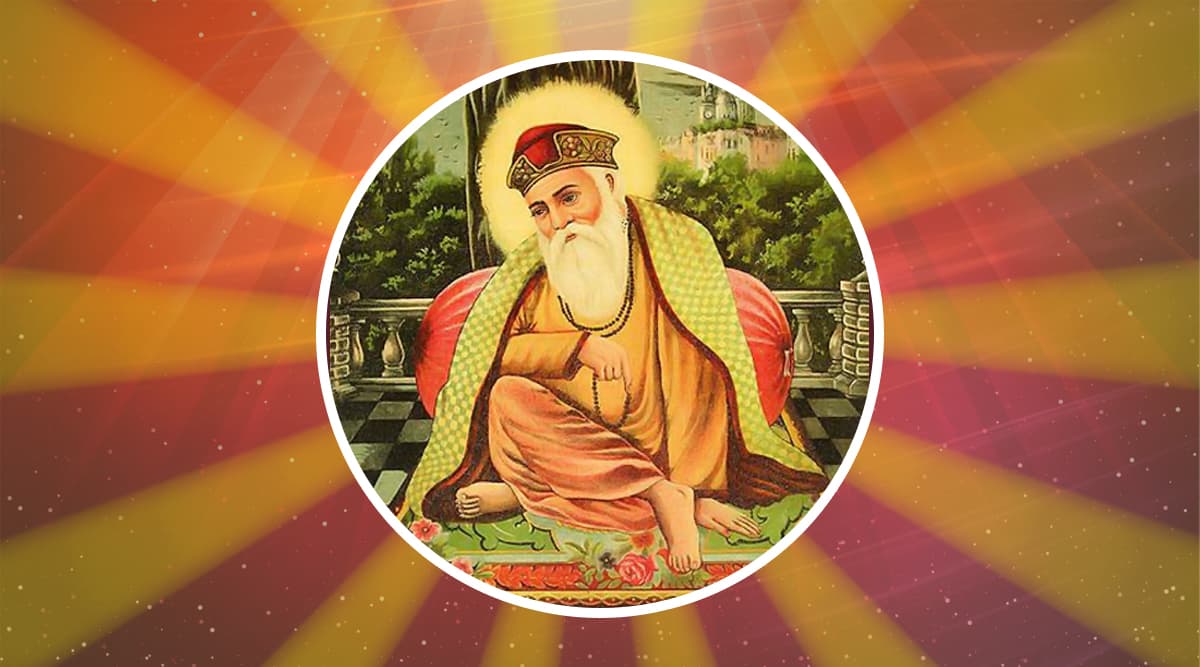 Guru Nanak Gurpurab or Guru Nanak Jayanti will be observed by the Sikh community across the world on November 12. The day marks the birth anniversary of the first Sikh guru, Guru Nanak and is known as Guru Nanak Prakash Utsav. Also known as Guru Nanak Jayanti, the observance is a reminder for the devotees to abide by his teachings and dedicate their life in serving God. The word Guru is derived from two words Gur which mean the Guru or master and Purab, which comes from the Hindi word parv that means day. Sikhs spend the day in prayers and reading their religious book, Guru Granth Sahib. Guru Nanak's 'Kharauns' or Wooden Sandals Arrive in Mumbai's Khalsa College; Watch Video.
Two days before the birth anniversary, Akhand Path (a forty-eight-hour non-stop reading of the Guru Granth Sahib, the holy book of the Sikhs) is conducted. Prior to which, a procession, referred to as Nagar Kirtan is organised. It is led by the Panj Pyaras (Five Beloved Ones).
Sri Guru Nanak Dev was born in 1469 in Talwandi, a village located about 65 kilometres west of Lahore. During his lifetime, Guru Nanak travelled far and wide spreading the message of one God. Gurupuab begins with early morning prayers followed by hymns or 'Asa Ki Vaar'. The prayers begin with 'Prabhat Pheris' at 4 am and the hour is referred to as 'Amrit Vela'.
Guru Nanak set up a unique social and political platform based on equality, love, goodness and virtue. His words are enshrined as 974 poetic hymns in the Guru Granth Sahib. Sikhs celebrate the birthdays of all of their ten gurus as 'Gurpurab'. Sikhs believe that the spirit of Guru Nanak's sanctity, divinity and religious authority descend upon each of the nine subsequent Gurus.
Golden Temple in Amritsar witnesses large scale celebrations on Guru Nanak Jayanti. Langar, a community kitchen in Gurudwara where a free meal is served to all visitors is arranged in Gurudwaras. The idea of the act is that everyone irrespective of their food should be served without being judged. It is referred to as Guru ka langar. Kada Prasad is a sweet dish prepared on this day to celebrate the holy festival.