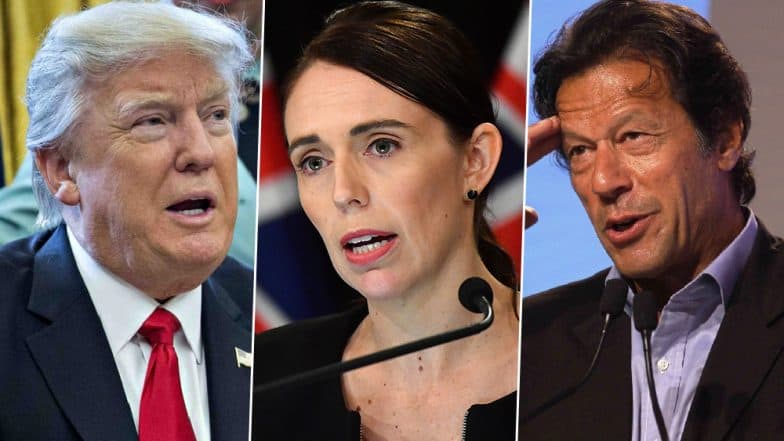 The list Time 100 Most Influential People in The World was released by the magazine on Wednesday. Among the world leaders appearing on this list this year are United States President Donald Trump, Chinese President Xi Jinping and newly-elected Pakistan Prime Minister Imran Khan. However, Prime Minister of India Narendra Modi has failed to make it to the list this year, after being featured in the list for 2015, 2016, 2017 and 2018. the list also featured New Zealand Prime Minister Jacinda Ardern who made headlines for her compassion towards the minorities and action against the culprit after the mosque attacks of Christchurch. TIME list of 100 Most Influential People 2019: Indian Lawyers Arundhati Katju, Menaka Guruswamy Get Featured for Section 377 Victory.
PM Narendra Modi had been part of the Time 100 Most Influential People of the world list in 2015, 2016, 2017 as well 2019. In 2015, then US President Barack Obama had written the bio for Modi. Here is the complete list of 2019.
Among Indians featured on the 2019 list are two lawyers - Menaka Guruswamy and Arundhati Katju -- who spearheaded the legal challenge to strike down Section 377 of the Indian Penal Code. Global actor Priyanka Chopra has written the bio for the two Indian lawyers in Time magazine.
Reliance Industries Chairman Mukesh Ambani is also part of the list under 'Most Influential Titans'. Indian business tycoon Anand Mahindra, in the note written for Ambani for Time magazine, says, "Back in 2003, Ambani promised Indians in a well-known advertising tagline that his company would "put the world in the palm of your hand." It won't be long before he delivers on that promise."