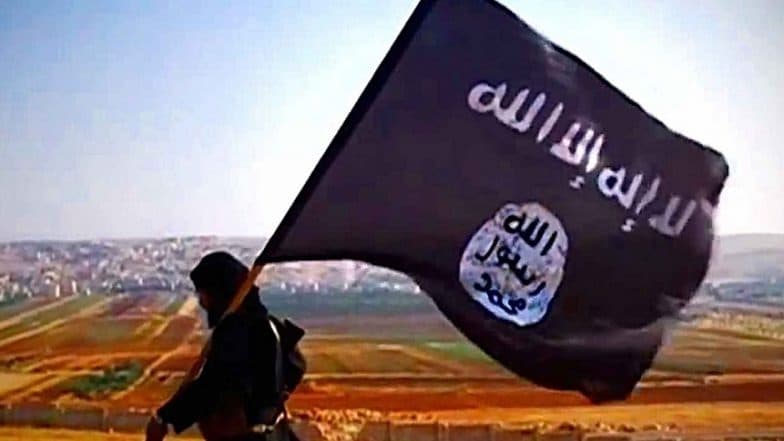 Toronto, February 8: The Islamic State which at the height of its power in 2014-15 controlled some 34,000 sq miles across Iraq and Syria has been reduced to just 1% of its original size.
The U.S.-led coalition that is supporting Kurdish Peshmerga fighters in Syria against the Islamic State announced this positive development on Thursday. Major General Christopher Ghika, the coalition's deputy commander, described the size of the last patch of land held by the jihadists as "now less than one percent of the original caliphate". The coalition and allied Kurdish forces have captured "approximately 99.5 percent" of IS-controlled territory, he said in a statement.
Jihadists "are attempting to escape through intermixing with the innocent women and children attempting to flee the fighting", Ghika was quoted as saying. "These tactics won't succeed, our Syrian partners are focused on finding ISIS wherever they hide, and our Iraqi partners have secured their borders," he said, using the original acronym for IS.
The hardened Islamic State fighters who are putting up a last stand have been restricted to just two villages in eastern Syria. The coalition expects to finish off the battle by the end of this week.
This development was prematurely announced by US President Donald Trump in his State of the Union Speech on Tuesday. "It should be formally announced sometime, probably next week, that we will have 100 percent of the caliphate," Trump said in his speech.
This comes even as Trump had announced way back in December 2018 that he would begin to pull US troops out of Syria as the Islamic State had been defeated. However, he faced a backlash at home and abroad over this decision which has since led him to say the timeline for troop withdrawal had yet to be decided upon. Major General James Hecker, the vice director of operations for the US Joint Chiefs of Staff, told the House Armed Services Committee this week that "there will be a decrease in the amount of pressure that we will be able to apply (on the IS)". Hecker said other countries would have to carry the burden (of fighting IS sleeper cells) once the U.S. left Syria.