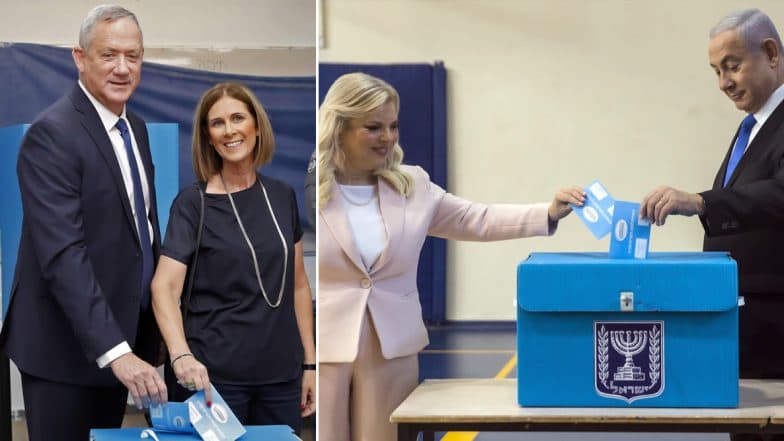 Jerusalem, September 17: Prime Minister Benjamin Netanyahu voted in Israel's general election Tuesday saying he expected the polls to be close and urging citizens to turn out in large numbers.
US "President (Donald) Trump said yesterday that the elections will be tight," Netanyahu said as he voted alongside his wife in Jerusalem. "I can guarantee you this morning that they are very tight." Israel: Voting Underway for Parliamentary Polls After PM Benjamin Netanyahu Fails to Form Government.
Benny Gantz, Israeli Prime Minister Benjamin Netanyahu's main challenger, voted in Tuesday's election and called on the country to reject corruption and "extremism".
"We want new hope. We are voting today for change," Gantz said after voting alongside his wife in his hometown of Rosh Haayin near Tel Aviv. "We will succeed in bringing hope. We will succeed in bringing change, without corruption and without extremism, all together."