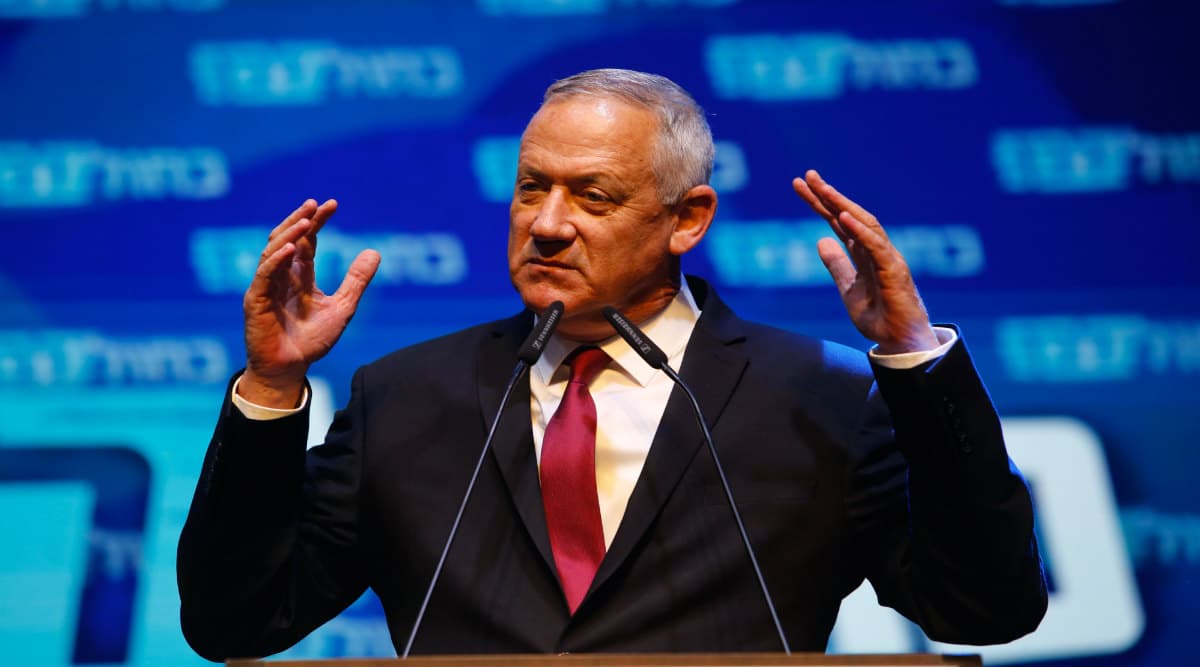 Jerusalem, September 18: Israeli Prime Minister Benjamin Netanyahu is projected to have failed to muster a majority in a tough election that saw a virtual tie between Netanyahu's right-wing bloc and a centre-left grouping that would be led by former military chief Benny Gantz. On Wednesday local TV channels projected Netanyahu trailing his rival Benny Gantz by just one seat, following a re-run general election.
Both Netanyahu and Gantz have said they can form a government, even though projections give neither man a majority in the new Parliament.
With 92 per cent of votes counted, the Prime Minister's Likud party is set to take a total of 32 seats, with its right-wing and ultra-Orthodox allies winning a further 24 seats, falling short of the 61 seats required for a majority in Israel's 120-seat legislature, media reports said. Israel Election Exit Poll Results 2019: Benny Gantz To Win 32–34 Seats, While Benjamin Netanyahu to Win 31–33 Seats; Avigdor Lieberman May End Up Kingmaker.
Cobbling together a coalition would be key to forming a government, so, it might take days or weeks before it becomes clear whether the politician, admired by supporters as 'King Bibi' has been dethroned after a decade in power.
The results have raised questions about Netanyahu's political future: he is already facing a possible indictment over corruption charges, and his failure to lead Israel's right-wing camp to victory could further erode his position. The centrist Blue and White is set to take 32 seats, and two left-wing parties are on course to win a total of 11 seats, media reports said.