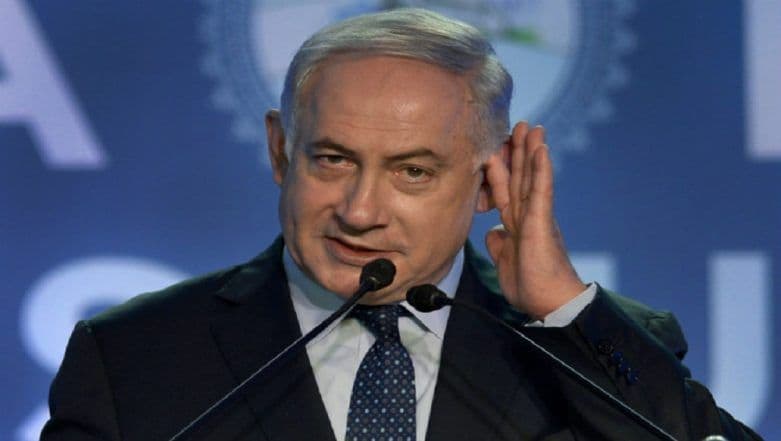 Tel Aviv, December 2: Israeli Prime Minister Benjamin Netanyahu on Sunday denied the bribery allegations levelled against him in connection to the "quid pro quo case" involving telecommunications firm Bezeq.
Netanyahu said the charges against him, his wife Sara are "made up" and "concocted". The police recommendation, he claimed, was prejudiced and determined even before a preliminary probe. The details of the indictment were leaked to the media way before the investigation began, the Israeli PM alleged. Benjamin Netanyahu Hails Donald Trump for Re-imposing 'Most Severe' Sanctions on Iran.
"I'm sure that in this case the relevant authorities, after examining the issue, will reach the same conclusion: that there was nothing because there is nothing," said the statement issued by his Office.
With the police recommending the indictment, the ball is now in the Attorney General's court to initiate prosecution against Netanyahu. Notably, this is the third graft allegation pressed against him in recent months -- and if he ends up facing a trial, his political stature is likely to fall, analysts said.
According to Netanyahu, all the three cases are part of a "well-hatched plot" by his political enemies to force him out from the office.
The police, meanwhile, maintain that there was credible evidence to charge Netanyahu with bribery, fraud, breach of trust and unlawful acceptance in all the three corruption cases which have come to light so far.
"The three cases involving the long-serving premier have led to speculation over whether he will eventually have to step down," said an editorial in a leading Israeli daily.