A beautiful pearl and diamond pendant that once ornamented the neck of French Queen Marie Antoinette was sold for a whopping 36.4 million Swiss francs (Rs. 260 crores approximately) at an auction on November 14. The Sotheby's sale at an extravagance hotel on the banks of Lake Geneva saw intense bidding for a ten royal collection owned by the queen, featuring jewels unseen in public for 200 years. According to media reports, in total, the Antoinette pieces at the auction was sold for about 43 million dollars (Rs. 309 crores approximately). But the highlight was the natural pearl and diamond pendant. Sotheby's did not give any details about the buyers who have asked to remain anonymous. Amedeo Modigliani's Nude Painting "Nu couché (sur le côté gauche)" Raises More Than $157 Million at Sotheby's Auction. 
The ill-fated queen sent most prized jewels to her relatives for safekeeping. All her treasures were stowed away in the Bourbon-Parma dynasty in Austria. After about a 14-minute contest, the anonymous bidder paid 18 times the high pre-sale estimate of 2 million dollars (14 crores approximately). The previous record for the most expensive pearl jewel as reported by BBC was a necklace once owned by the late Dame Elizabeth Taylor which was sold for 11.8 million dollars (Rs. 84.9 crores approximately) at Christies' auction house in 2011. Sotheby's called Wednesday's auction as one of the most important royal jewellery collections ever to appear in the market. Marilyn Monroe's 1956 Ford Thunderbird Wedding Car to Be Auctioned & Could Fetch Upto Rs. 3.6 Crores. 
Queen Marie Antoinette's natural pearl and diamond pendant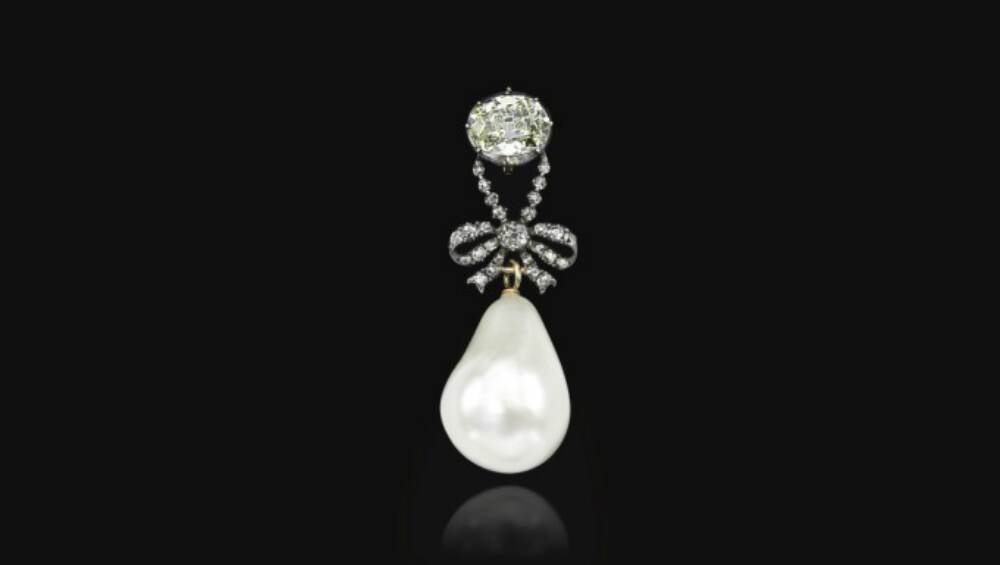 Eddie LeVian, the chief executive of jewellers Le Vian was quoted in the media outlets as saying, "Marie Antoinette's pendant is simply irreplaceable and the price it fetched is about far more than the gem itself. It captures everyone's imagination." He further added, "This is the ultimate proof, if it were needed, that the world's ultra high net worth individuals love rare, natural fancy coloured diamond and pearls jewels as investments, and especially those with royal provenance." Banksy's Famous 'Girl with Red Balloon' Painting Self-Destructed After Being Sold at London Auction. 
Queen Marie Antoinette's pearl and diamond necklace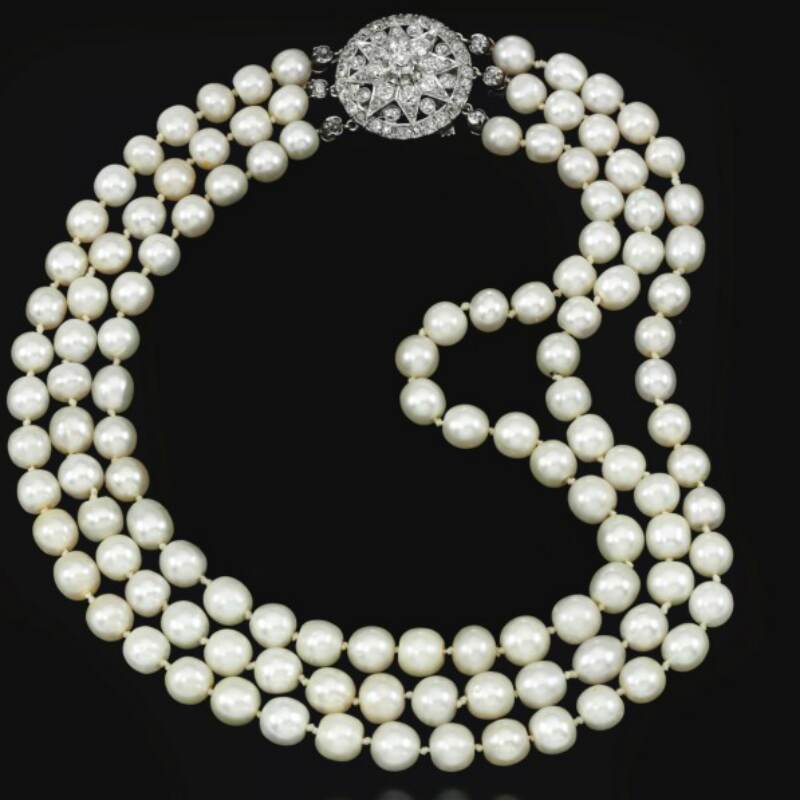 According to historians, Queen Marie Antoinette was reviled by much of the French public over her lavish spending during the national financial crises. Her fondness for diamonds and jewels turned France against the monarchy, prompting the uprising that led to the queen's execution by guillotine in 1793. Accounts written by the queen's lady-in-waiting, Madame Campan, Marie Antoinette spent an entire evening in the Tuileries Palace wrapping all her diamonds, rubies and pearls in cotton to send them into the safe-keeping to her native in Austria.