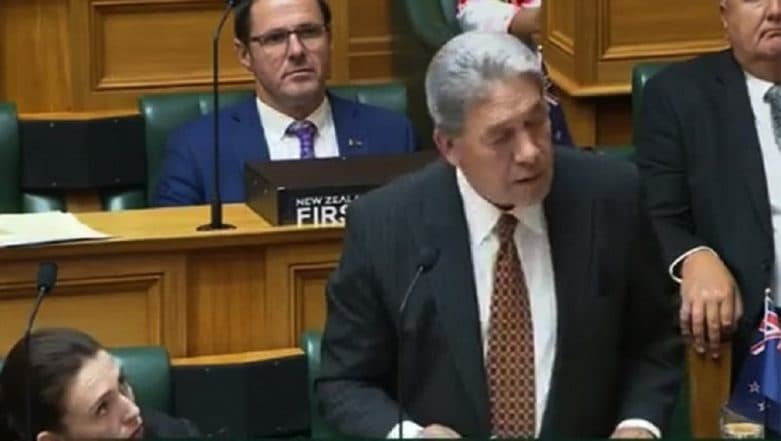 Auckland, February 20: The New Zealand Parliament on Wednesday passed a resolution condemning the terrorist attack in Pulwama which claimed the lives of 40 Indian security personnel. Deputy Prime Minister Winston Peters, who also holds the Foreign Ministry charge, stood up before the House and submitted a resolution -- which was passed with an absolute majority.
The resolution expresses solidarity with the Indian government, stating that Auckland stands with New Delhi in this moment on grief. It also describes terrorism as one of the utmost challenges confronting the world. Donald Trump Calls Pulwama Terror Attack 'Horrible', Wants India, Pakistan to 'Get Along'.
"This House condemns the attack on the Indian Central Reserve Police Force personnel in Pulwama," Peters said, adding, "I move the motion that this House condemns the February 14 act of terrorism."
"We offer condolences to the people and the government of India and offer solidarity with the government of India in this difficult time as well as offer our deep sympathies to those affected," the Deputy PM further added.
Following the terror strike in Pulwama, India had reached out to 25 prominent global allies, including those of the elite P-5 grouping. France, which is part of the group, released a statement claiming that it would be moving a fresh plea before the United Nations seeking the listing of Jaish-e-Mohammad (JeM) chief Masood Azhar as a "global terrorist".
On Tuesday, United States President Donald Trump also issued his first reaction to the terror attack, calling it "horrible". He, however, also appealed the two subcontinental nations to exercise restrain and jointly combat terror through dialogue.