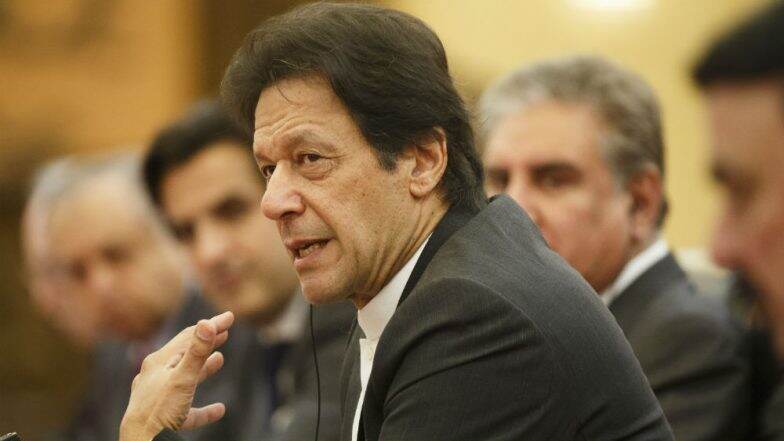 New Delhi/Islamabad, March 3: Days after the United States, France and the United Kingdom on Wednesday asked the UN Security Council to blacklist Jaish-e-Mohammed (JeM) chief Masood Azhar, a media report said Pakistan may not oppose the proposal this time. International pressure is mounting on Pakistan to act against terror outfits taking shelter on its oil. Masood Azhar's JeM is already proscribed by the UN.
The United States, Britain and France have asked the 15-member Security Council sanctions committee to subject Azhar to an arms embargo, global travel ban and asset freeze, according to a report of Reuters. It is the fourth attempt to put Masood Azhar on the UN terror blacklist. According to the Express Tribune, a senior security official said Pakistan would take decisive action against all proscribed organisations including JeM. Masood Azhar Dead? Jaish-e-Mohammed Chief Died on March 2, Say Reports.
While the official did not elaborate, he hinted that Pakistan may withdraw its opposition to the listing of JeM chief as a global terrorist by the UN Security Council, according to the report. "The state has to decide whether individual is important or the larger national interest of the country," the official was quoted as saying when asked if Pakistan would no more oppose the UNSC action against Azhar.
The official, however, insisted that the move to take action against such individuals was taken before the Pulwama attack and Pakistan's decision to act decisively was taken not to give any 'face-saving' to India, the report said. Pakistan Lie Busted Again! Lockheed Martin Not Suing India For Claiming MiG-21 Shot Down F-16 Fighter Jet.
In 2009, India moved a proposal to designate Azhar, whose UN-proscribed JeM claimed responsibility for the suicide attack against Indian security forces in Pulwama on February 14 in which over 40 Central Reserve Police Force (CRPF) personnel were killed.
In 2016 again, India moved the proposal with the P3 - the United States, the United Kingdom and France in the UN's 1267 Sanctions Committee to ban Azhar, also the mastermind of the attack on the airbase in Pathankot in January, 2016. In 2017, the P3 nations moved a similar proposal again.
However, on all occasions, China, a veto-wielding permanent member of the Security Council, blocked India's proposal from being adopted by the Sanctions Committee. (With agency inputs)