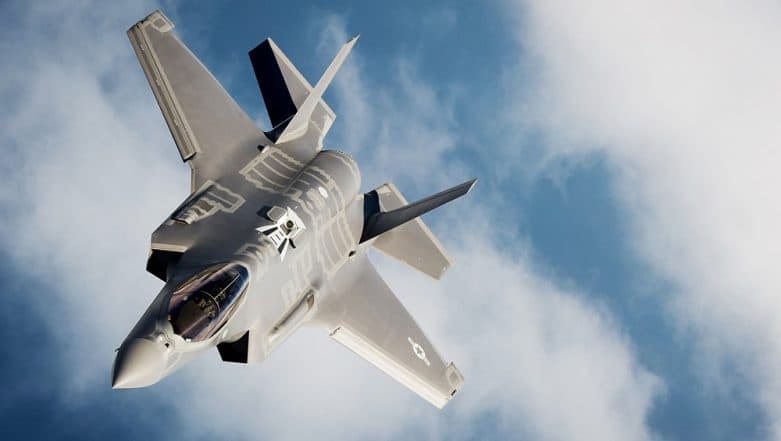 The U.S. military has temporarily grounded its entire fleet of F-35 fighter jets in the wake of a crash in South Carolina last month.
A Marine Corps F-35B was completely destroyed in a crash during training in South Carolina on September 28. However, the pilot safely ejected.
According to Joe DellaVedova, a spokesperson for the F-35 programme, the U.S. and its international partners - including the UK and Israel - have temporarily suspended F-35 flight operations for a fleet-wide inspection of a fuel tube within the aircraft engine.
"If suspect fuel tubes are installed, the part will be removed and replaced. If known good fuel tubes are already installed, then those aircraft will be returned to flight status. Inspections are expected to be completed within the next 24 to 48 hours."
An official report questioned earlier this year whether the F-35 was ready for combat after dozens of faults were found.
The plane, manufactured by Lockheed Martin but including parts made in several other countries, has been sold to a number of nations, including the UK, Japan, Italy, Turkey and South Korea.
The first U.S. combat mission conducted by an F-35 happened last month when a U.S. Marine Corps jet launched off the amphibious warship USS Essex, struck targets in Afghanistan. In May, Israel announced it had conducted the first combat missions ever using the F-35 but offered few details.
The United Kingdom, however, said the measure did not affect all of its F-35s and that some flying missions had been "paused," not grounded. "Safety is our paramount concern, therefore the UK has decided to pause some F-35 flying as a precautionary measure while we consider the findings of an ongoing inquiry," a British Ministry of Defence spokesman said. "F-35 flight trials from the aircraft carrier HMS Queen Elizabeth are continuing and the programme remains on schedule to provide our armed forces with a game-changing capability."
The aircraft, which uses stealth technology to reduce its visibility to radar, comes in three variants. The F-35 is the largest and most expensive weapons programme of its type in the world.