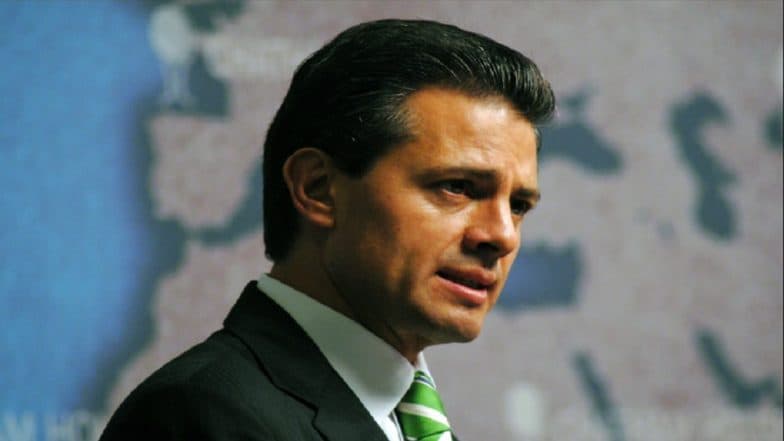 During the ongoing court hearings of Mexican drug lord Joaquin Guzman commonly known by his street name "El Chapo", a witness has testified that the former drug cartel chief paid the former Mexican president Enrique Pena Nieto a $100 million bribe.
The witness, Alex Cifuentes, said he was a close associate of Guzman during his time as the Sinaloa cartel chief and revealed information regarding the bribe during cross-examination. Cifuentes, has described himself as El Chapo's "right-hand man", and spent two years hiding from authorities with him in the Mexican mountains, according to US prosecutors.  Asked if he told authorities in 2016 that Guzmán arranged the bribe, he answered: "That's right."
According to reporters, Cifuentes said in court that Peña Nieto wanted $250 million before settling on $100 million. Cifuentes claimed the delivery was made to Mexico City in October 2012 by a friend of El Chapo.
Peña Nieto served as the president of Mexico from 2012 to 2018.
This is not the first time a bribe to the former Mexican president is being talked about. In November 2018, as the trial against Guzman was about to start his defence attorney Jeffrey Lichtman alleged that Mexican government officials – including Peña Nieto and his predecessor – had received bribes to protect Ismael "El Mayo" Zambada, another Mexican drug trafficker who is still at large.
At the time, a spokesman for Peña Nieto called the allegation "false and defamatory", while his predecessor Felipe Calderón rejected the claims and tweeted the remarks were "absolutely false and reckless".
Guzman, 61, was extradited to the U.S. in 2017 from Mexico on charges of trafficking a range of drugs and running a drug cartel. He has been put on trial in Brooklyn, New York since November 2018. During the peak of his career as a drug trafficker, he was known as the leader of what the U.S. has called the world's largest drug cartel.